Description and Photos:
All prices include shipping within the US. Add $15 to Canada and $20 anywhere else. Shipping is done via USPS priority mail to the US and Canada. Anywhere else is done via express mail only. I prefer to receive payments via google checkout rather than paypal but whatever works for you is cool with me
I also accept money orders but the jeans won't be shipped out until I receive the money order.
SOLD

Sz 28 Rock & Republic Henlee Intruder

$170
New without tags. These are a rare size and seem to run really small. Please check measurements. There's a black line through the size label. Other than that these are in perfect condition See pictures.
Waist w/ dip: 13.75"
Waist aligned: 14.25"
Rise: 10.25"
Inseam: 35.25"
Hips: 18.25"
Thigh: 9.25"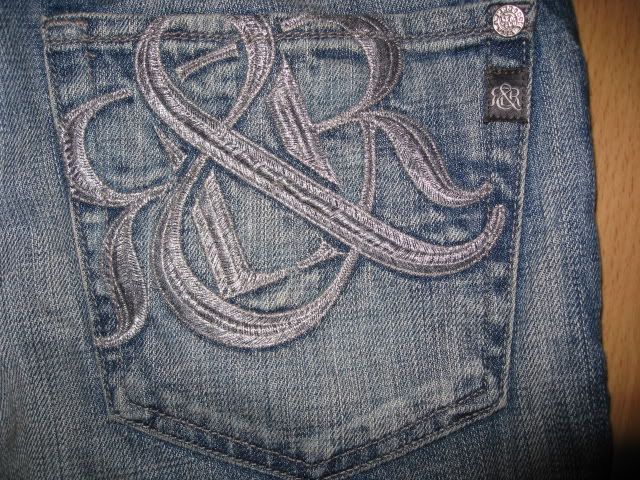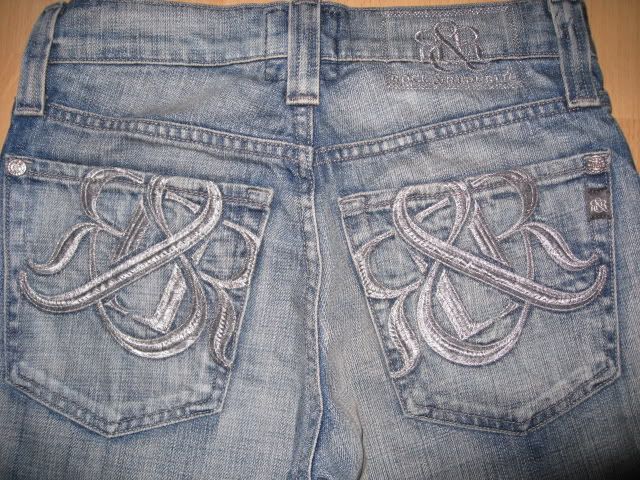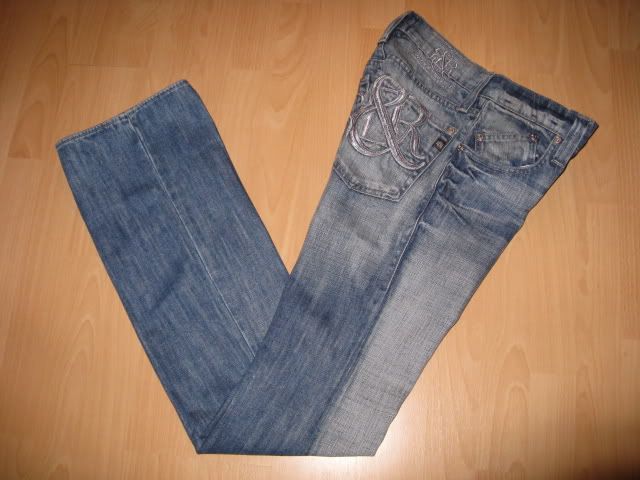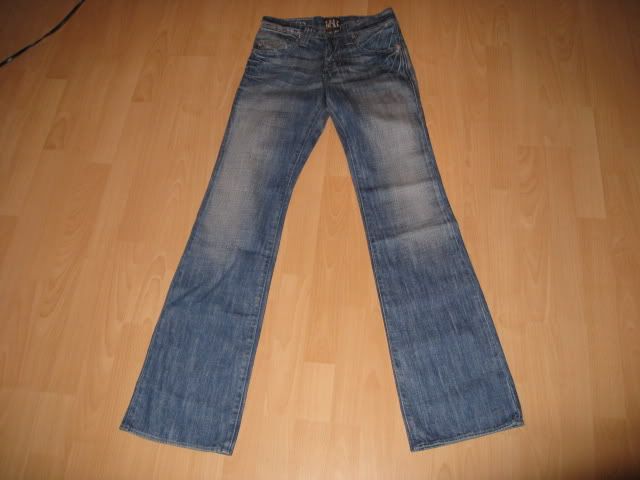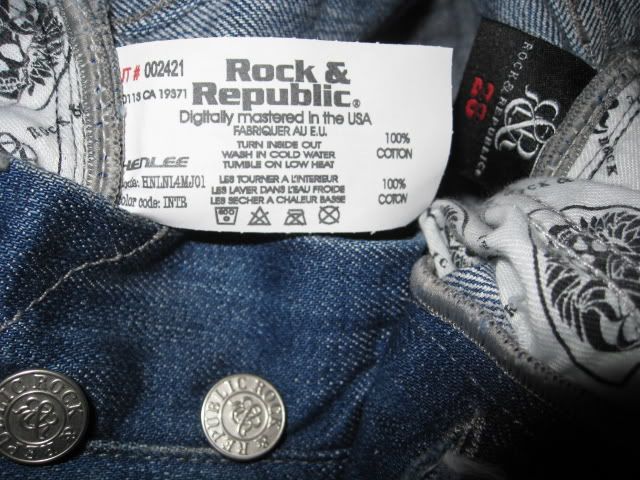 Sizing and Measurements:
See listing
Pricing:
See listing
Preferred Methods of Payment:
Paypal with CC
Money Order
Google Checkout
​
My eBay Seller ID:
lilolamee
-----------------------------------------------
I agree to refund 110% of the original purchase price, if the item in question is found to not be authentic:
Yes