Description and Photos:
1) Item is in stock, ready to ship
2) 110% money back authenticity guarantee
3) Accept PayPal with Credit Card
4) feedback in profile/iTrader |
eBay Feedback Profile for ccmac05
LOVE these jeans... bought them NWT and found they run big so I got a 24 instead. 25s must go. Great casual jeans, awesome booty fit! The honey fit runs smaller in waist and bigger in the booty- and looks FAB!!! The distressing is all reinforced by Joe's which is a big plus in my book! No "toes through the knee" happening here!
Measurements:
Waist with dip: 13.5"
Waist aligned: 14"
Rise: 7.5"
Inseam: 34"
Asking just $65 shipped!!!
...
NOW $55
Pics: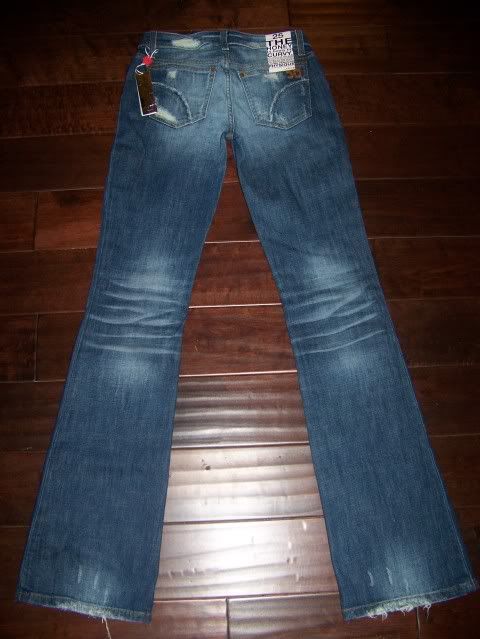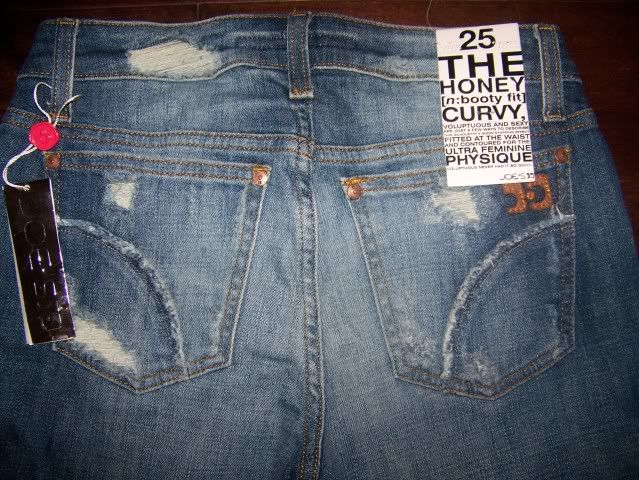 Sizing and Measurements:
see above
Pricing:
$65
Preferred Methods of Payment:
Paypal with CC


​
My eBay ID:
ccmac05
-----------------------------------------------
I agree to refund 110% of the original purchase price, if the item in question is found to not be authentic:
Yes