Description and Photos:
Up for trade is a brand new pair of Limited Edition Diesel Matic in Dirty Thirty 8UJ wash. The cut is very flattering and fits just like all the other matics. I stood in line for 2.5 hours to get my size, only to find that they sold out when I got to the door. I am looking to trade for a pair in 26x32.
I am also willing to sell the jeans for $70 shipped within the US. I paid $50+tax and will be incurring paypal and shipping fees. Please understand that I am NOT making a profit from these and would prefer to trade.
Please let me know if you have any other questions or would like to see additional pictures. Please also inquire about international shipping.
Thanks!
Make: 100% cotton
Approximate measurements:
waist: 15.5 inches with dip, 16 inches aligned (sits low on the hips
hips: 18.25 inches across the base of the zipper
rise: 7 inches
inseam: 32.75 inches unaltered
thigh: 10.25 inches measured from the crotch
leg opening: 6 inches across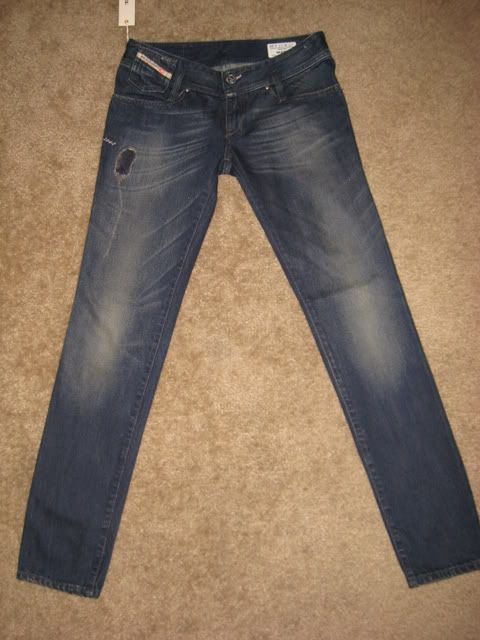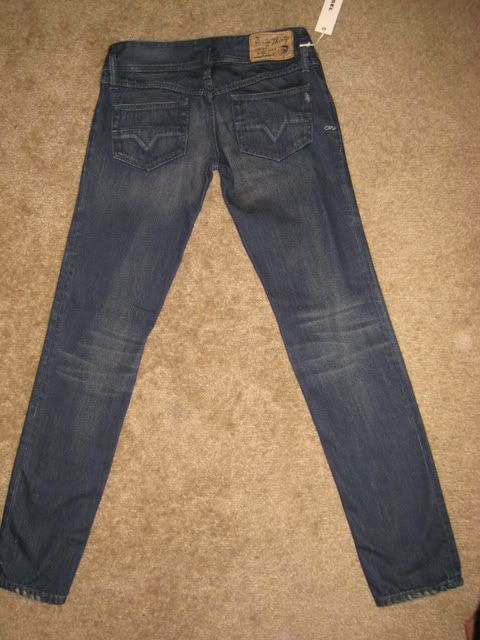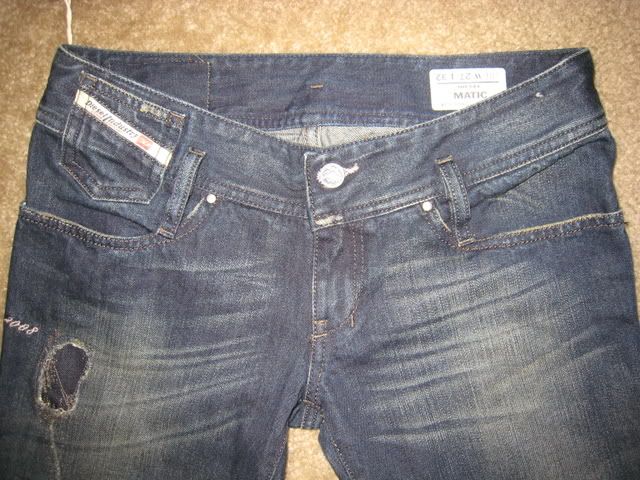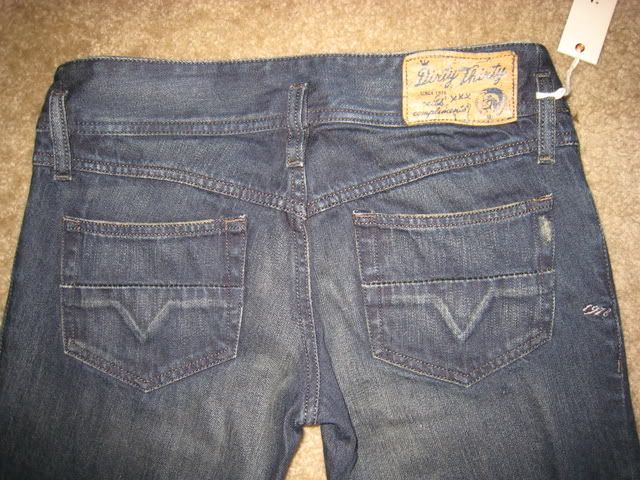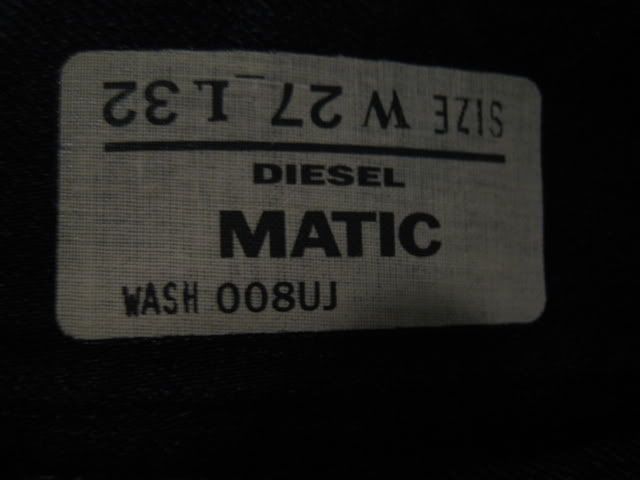 Sizing and Measurements:
See description
Pricing:
$70 shipped within the US
Preferred Methods of Payment:
Paypal with CC


​
My eBay Seller ID:
evlynmp
-----------------------------------------------
I agree to refund 110% of the original purchase price, if the item in question is found to not be authentic:
Yes