Description and Photos:
1) Item is in stock, ready to ship
2) 110% money back authenticity guarantee
3) Accept PayPal with Credit Card
4) feedback in profile/iTrader |
eBay Feedback Profile for ccmac05
Hot jeans! They are in excellent used condition. I never wear them so it's time to sell. No piling on denim or thinning at all! The distressing on the hems is natural and completely intact. The ONLY flaw on these jeans is a small hole on the back of the left leg (see pics). When I bought them NWT they had that hole. I stitched it and then put "no fray" over it... you can hardly tell it was there at all! It in no way takes away from these awesome jeans. All other small distressing spots are part of the wash. They are not holes. These jeans are 100% cotton.
Measurements:
Waist with dip: 14"
Waist aligned: 14.5"
Rise: 6.5"
Inseam: 32" hemmed with original by me, can be let out easily.
Pictures: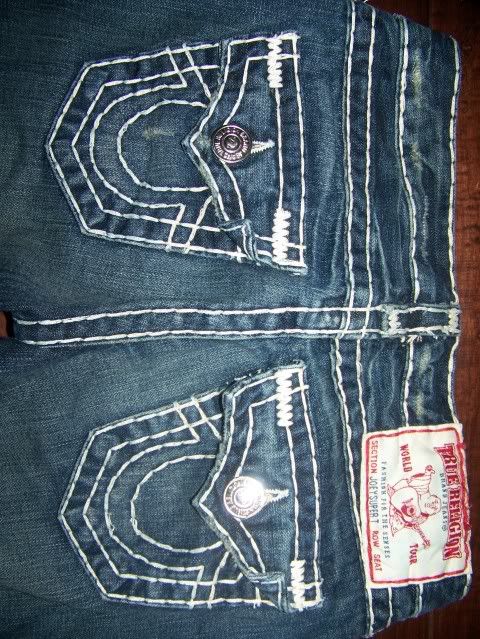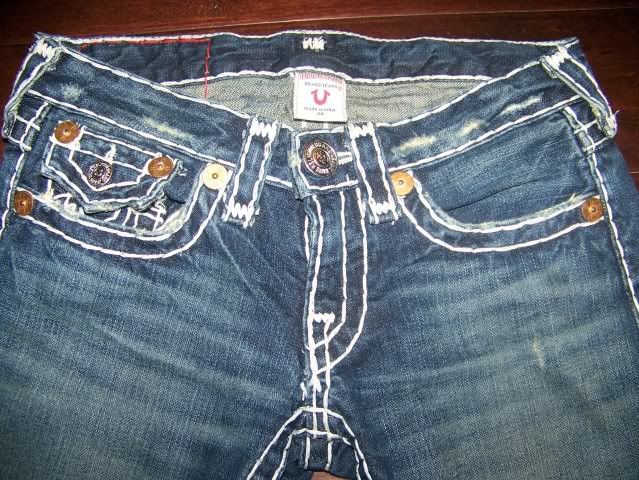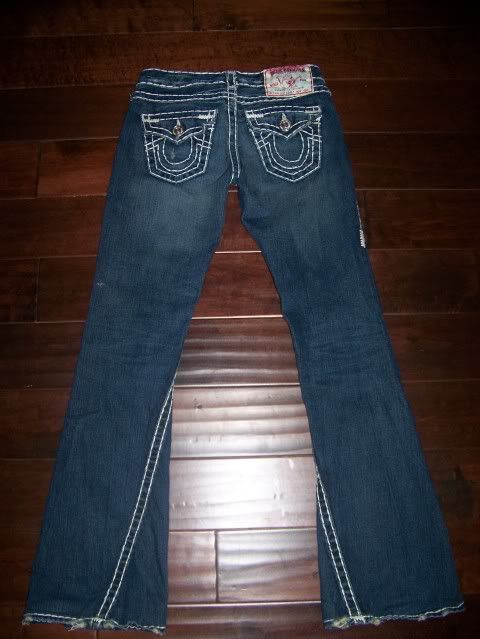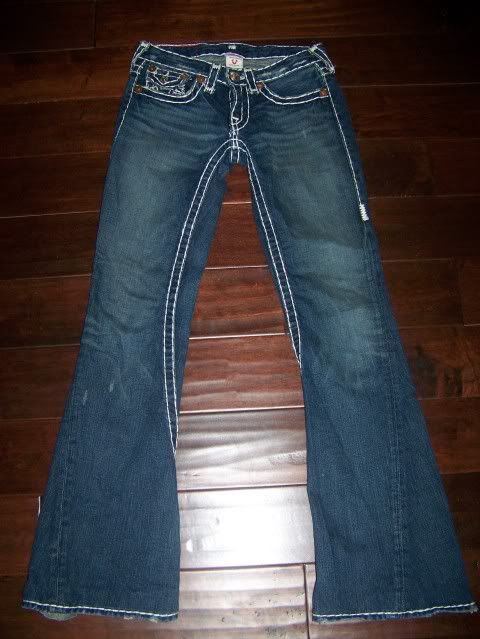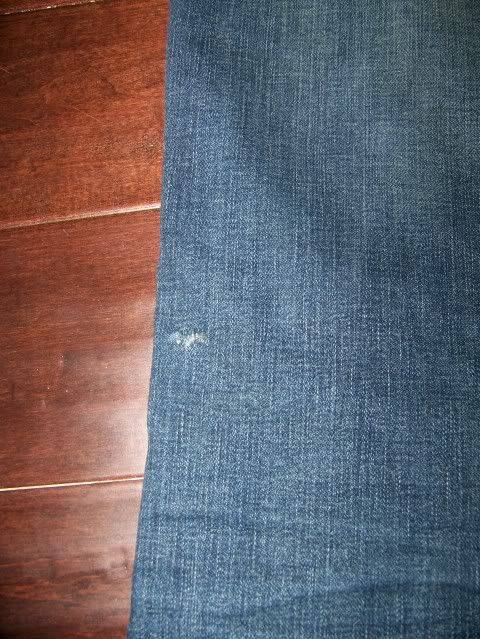 (up close of repair on leg)
Asking Price: $120 shipped-- please no offers. This is a great price for Super Ts!​
Sizing and Measurements:
see above
Pricing:
$120
Preferred Methods of Payment:
Paypal with CC


​
My eBay ID:
ccmac05
-----------------------------------------------
I agree to refund 110% of the original purchase price, if the item in question is found to not be authentic:
Yes