Description and Photos:
EUC pair of NYD Dojos with white stitching on back pockets. Size 26. I bought these from a forum member over the summer and have worn them a couple of times. NYD stretches a bit and I think I need a 25 in these. They have been hemmed with originals re-attached and are in great condition with no holes, stains or anything! Just a note: They do have QC stamped on the inside (Quality Control), but this just means they were overstock, not damaged or irregular in any way! SLIGHT wear to the back of hems, no rips or anything though.
I would prefer to sell, but may be open to trades with reputable members for SFAM/TR/Paige to fit tts 26 or large 25.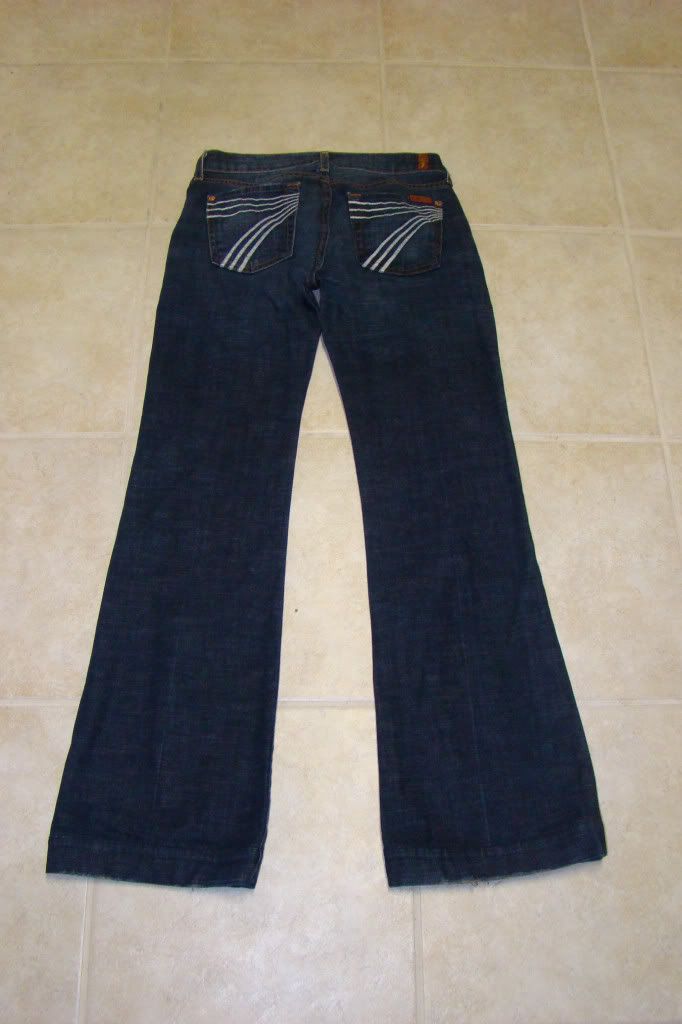 Shipping includes priority w/ DC in US only. Please PM for international shipping quotes. Thanks!​
Sizing and Measurements:
Waist = 14.5 unaligned, Rise = 8, Hips = 17.5, Inseam = 30.5
Pricing:
70
Preferred Methods of Payment:
Paypal with CC
Money Order

​
My eBay Seller ID:
bestjess80
-----------------------------------------------
I agree to refund 110% of the original purchase price, if the item in question is found to not be authentic:
Yes