Absolutely beautiful, RARE IN THIS SIZE, Rock & Republic KISS jeans in METHANE wash. They are a bootcut utility jean, similar to much loved R&R Scorpion style, but do not flare that much. They come with the original hem of 36".
Condition:
These jeans have been only washed once or twice. Great condition!

Fabric Content:
98% Cotton 2% Elastin
Measurements
: waist without dip - 13.8", waist with dip - 14", hips - 17", front rise - 7", back rise - 12", inseam leg - 36.1"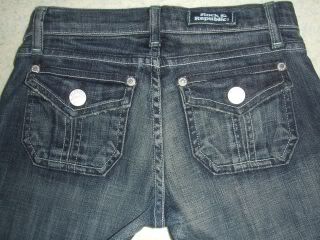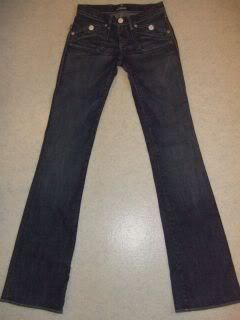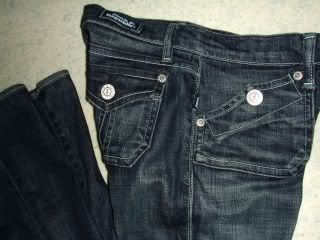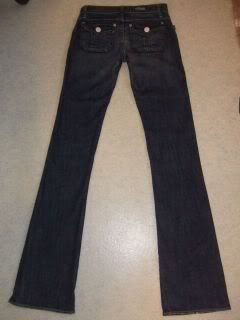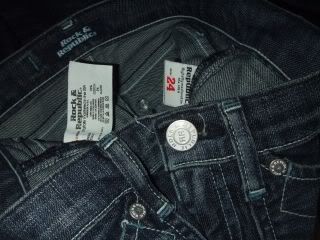 Asking Price:
$115 incl. postage price to the USA, Canada, Australia, Japan, $105 incl. postage to the EU (the rest of Europe is $110). Items shipped by Recorded delivery (tracking N).
SENSIBLE OFFERS ARE WELCOME
. please note that the actual price for postage I will have to pay is $33-35 for USA, $25 for the EU
Sizing and Measurements:
*see above
Pricing:
$115 - offers?
Preferred Methods of Payment:
Paypal with CC
My eBay ID:
korova333
-----------------------------------------------
I agree to refund 110% of the original purchase price, if the item in question is found to not be authentic:
Yes