Here is a gorgeous pair of Sugarplum A pockets! I bought these off ebay, from a member, and they were NWOT, the orginal owner had only washed them and tried them on. I foolishly thought they'd fit, but alas, they do not:cry They are pristine as pristine gets, I only tried them on. They are missing no crystals and I will include some matching crystals I purchased from Artbeads.com
Sugarplum A Pockets--size 32
Waist 16.5
hips 19.5
Inseam 32
Asking $60 (only asking what I paid for them!)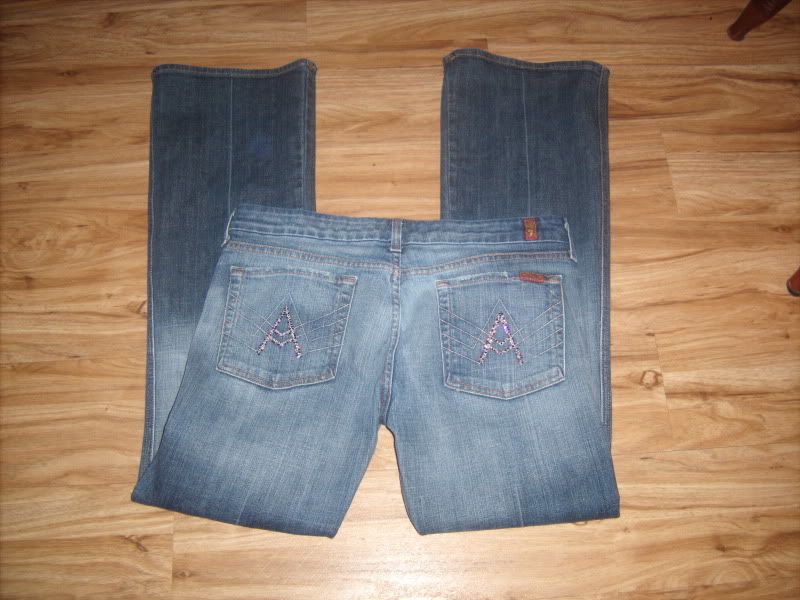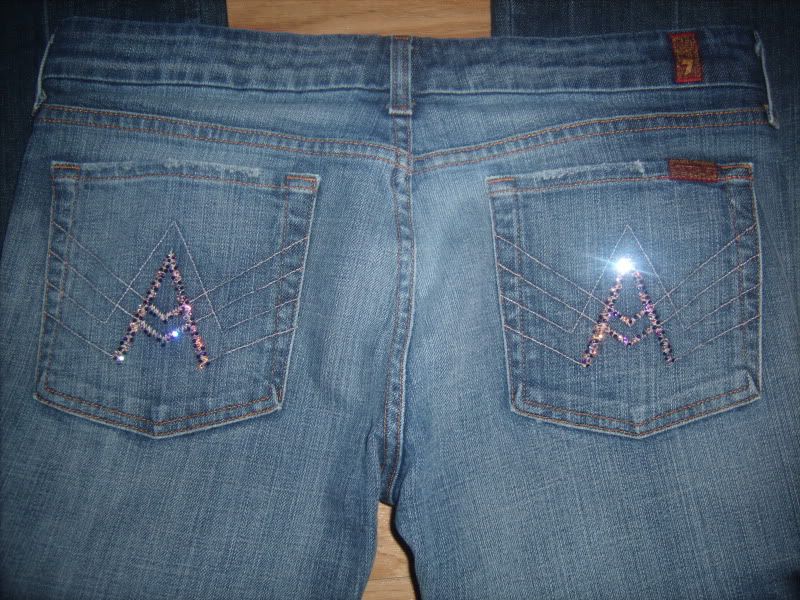 Next is a pair of Neiman Marcus Exclusive Swirl A pocket with crystals Size 32
These are NWT and I only tried them on. Gorgeous pair, lightweight and perfect for summer!
Waist 17
hips 19.75
inseam 34
Asking $60 shipped (again, only what I paid for them!)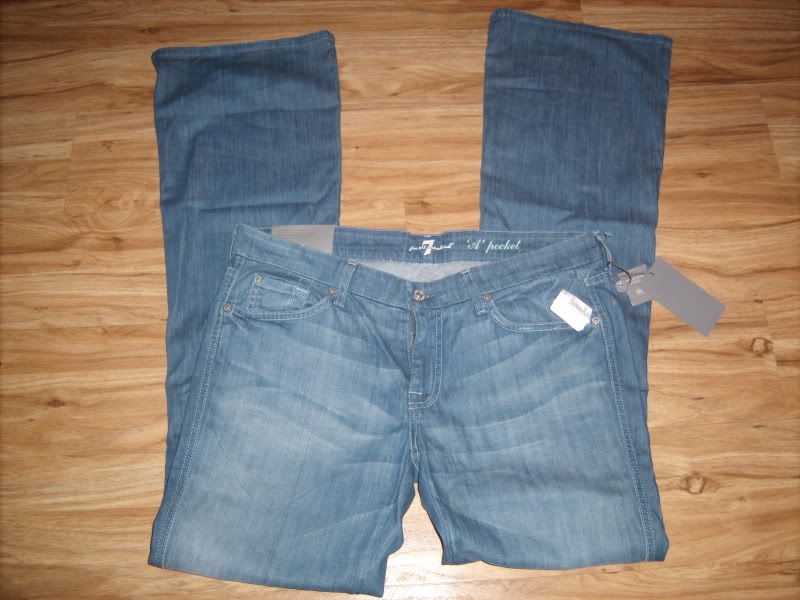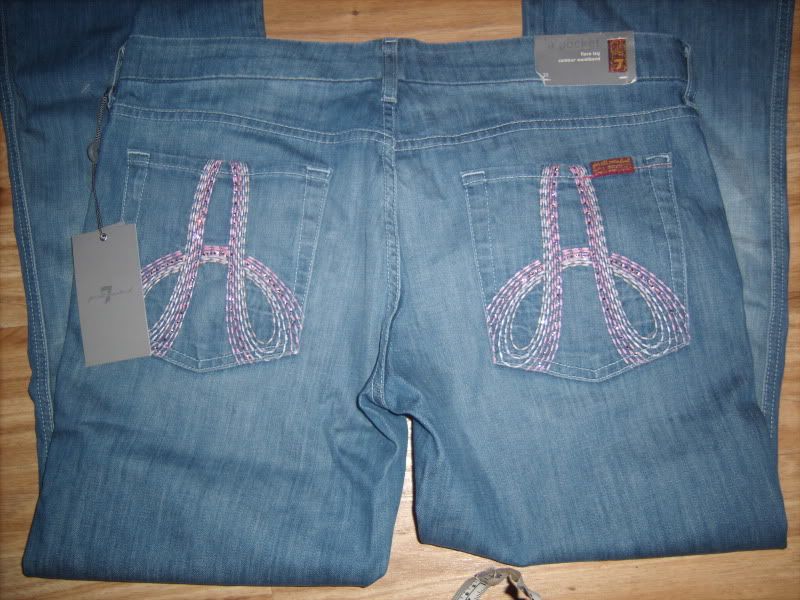 Up next is a pair of SFAM super flare in size 32. super lightweight wash, perfect for summer! Good used condition, still tons of wear left in these fun jeans!
Waist 17
Hips 20
Inseam 34
Asking $ 30 shipped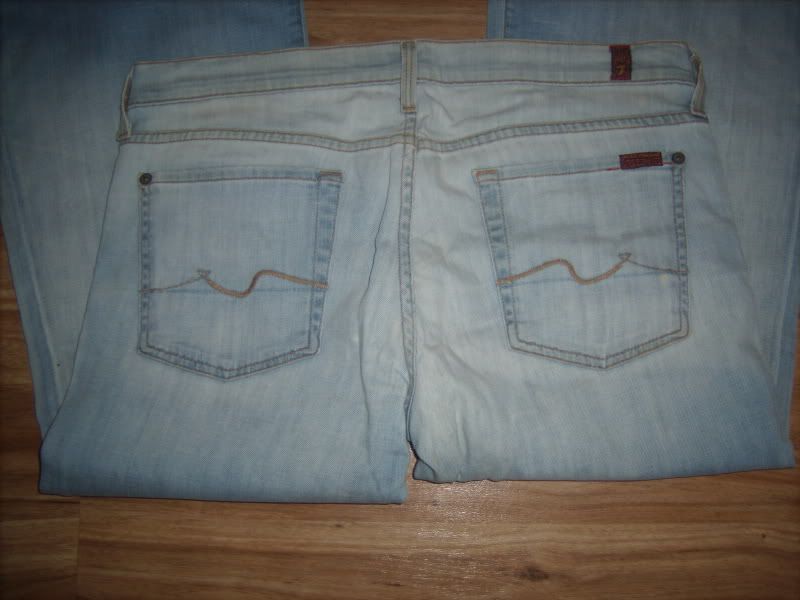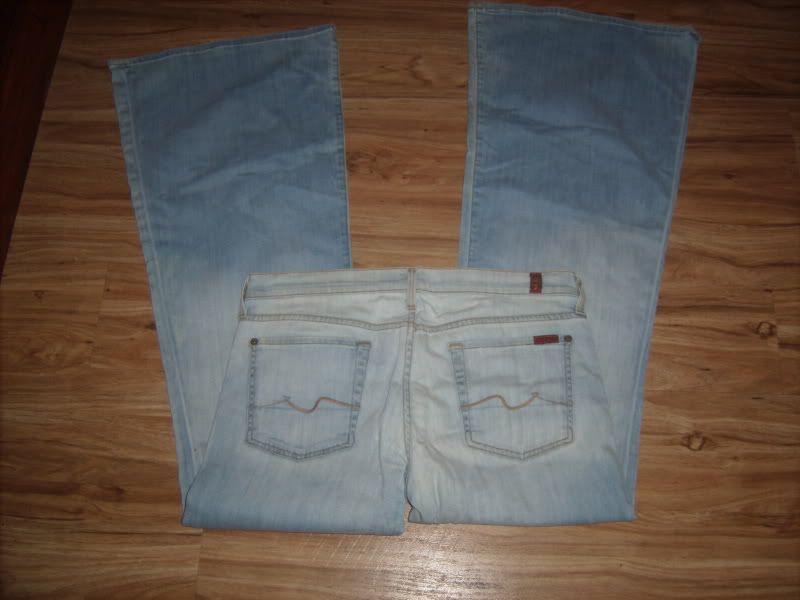 Next, a pair of Black Super Flares in size 32
I wore these only a handful of times. I had them fold hemmed and there is a faint line where I let them out. I think it will wash out in time. This pair has an awesome gold geometric button on the waist.
Waist 17
hips 20
inseam 34
Asking $ 40 shipped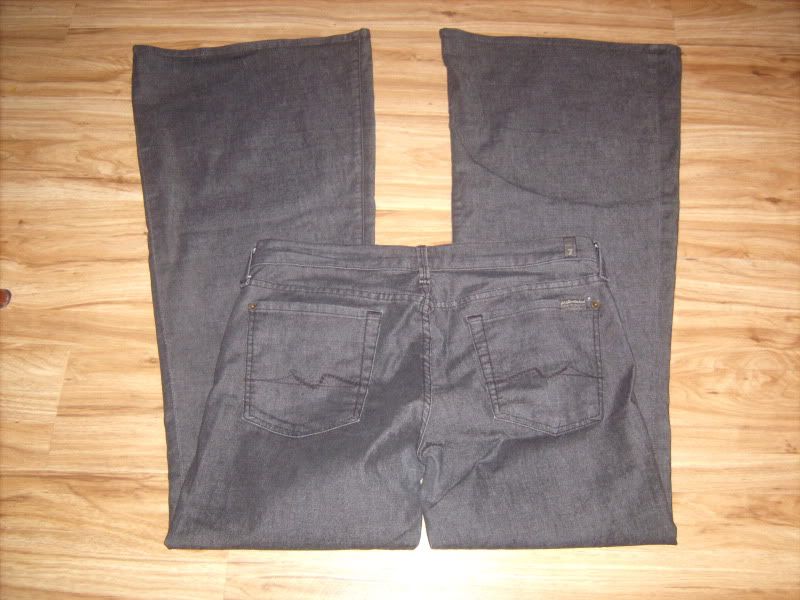 Here is a super cute SFAM Roxie skirt size 30, but it runs bigger, like a 31/32. I bought it NWOT and only tried it on. It is about knee length and has a sexy split in the front!
Waist 18.5
hips 19
length 21
Asking $30 shipped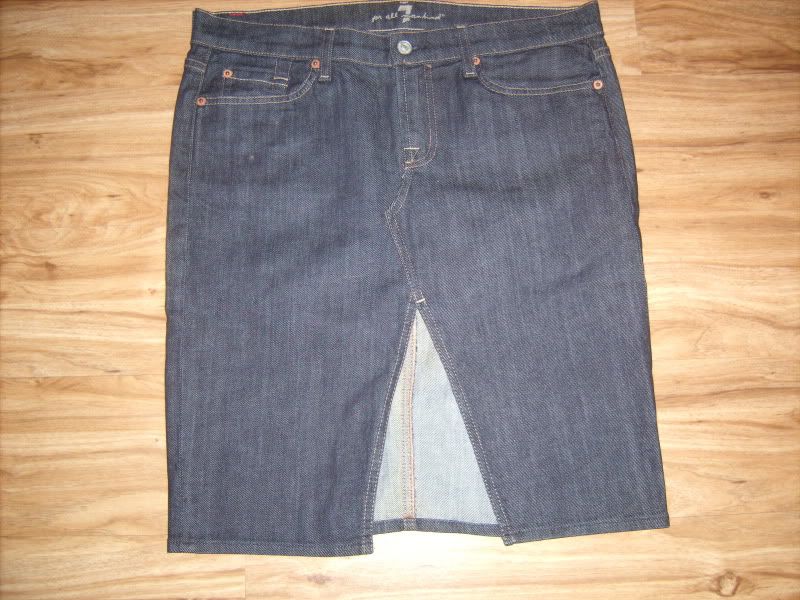 **Not looking for trades, just trying to sell the jeans that don't fit so I can buy ones that fit!*