Description and Photos:
This coat is absolutely gorgeous and is NWT. It is black with LARGE gold J zipper. It has Large Gold buttons that dont really button but snap in the back. It has 3 buttons on both sleeves and on the back of the jacket as well. The hood is removable as well as the faux fur(can be removed from hood). The faux fur is black and white, but looks a beautiful grayish color. Comes with extra buttons that are in small juicy packet inside the front pocket. This will make a perfect gift for anyone or for yourself. Only shipping this within the Us using paypal for $185 (No Longer Available)including shipping.( All buttons have Juicy Couture engraved on them) Retails $378
Approximate measurements are :
Shoulder to bottom hem:22.75"
Underarm to underarm:21"
Underarm to wrist:19.75"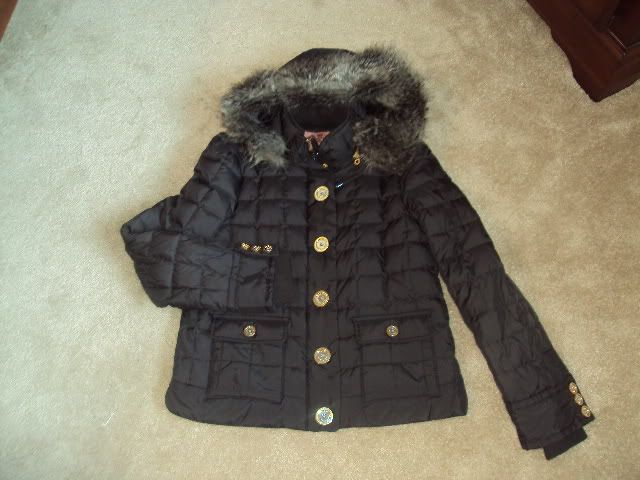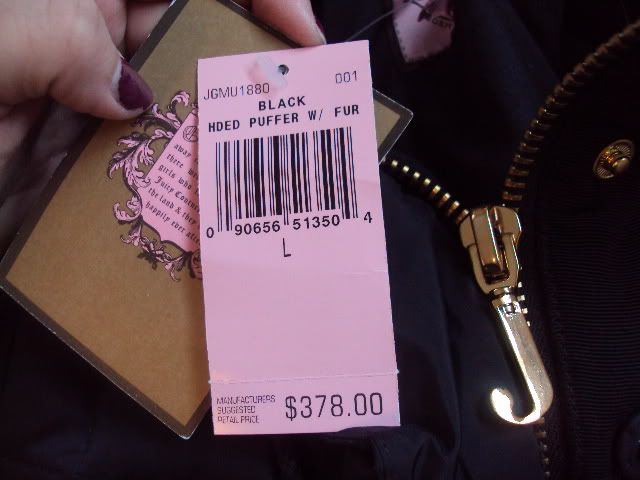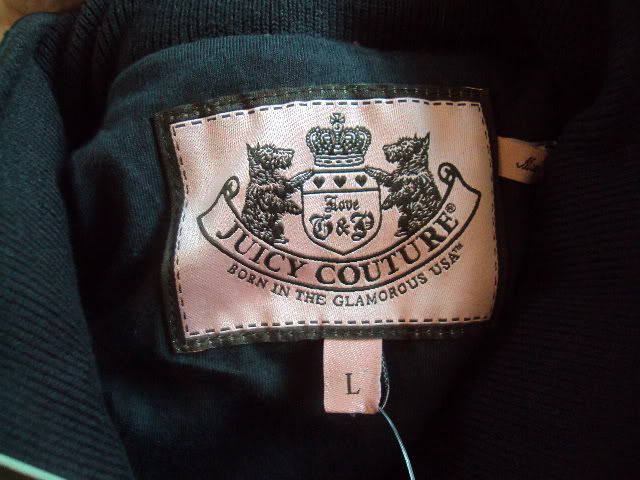 Sizing and Measurements:
See Above
Pricing:
$185 Shipped
Preferred Methods of Payment:
Paypal with CC


​
My eBay ID:
brendah6637
-----------------------------------------------
I agree to refund 110% of the original purchase price, if the item in question is found to not be authentic:
Yes