Balenciaga Chevre Olive Day 2005
Description:
I'm selling this gorgeous Balenciaga Day bag from my collection because after trying out several styles I think City works the best for me. The Day bag is like a hobo bag with one inside pocket and one outside. Classic style, so aged brass hardware. Handles are hand stitched. I've only carried it a couple of times since I bought it and found out it just doesn't work for me so it's been sitting in my closet ever since. I've been reluctant to let it go despite not using it because the leather and the color are just to die for!!!
I bought this from a Purse Forum member and guarantee it's authentic. It's well-loved and still in very excellent condition, especially considering it's from the F/W 2005 collection. The production year 2005 is known for having amazing leather and is very sought-after. The chevre (goat) leather is thick and gorgeous on this one. The color is called Olive (green) and it's very saturated and beautiful.
The leather has softened but still retains some sheen to it like the new bag. There are no rips or tears or any significant wear. After I purchased the bag I did notice there's this tiny nick near the bottom of the bag on the bag (see pic). But it's quite insignificant and almost unnoticeable unless you look for it. The corners are in excellent condition as well, it might show very faint signs of rubbing but compared to how easily worn the corners of Bal bags can get, this is quite unnoticeable as well. I just want to point everything out the best I can. The most significant sign of wear is probably on the leather at the end of the zippers and where the rings connect to the body of the bag. The handle has darkened a bit but not too bad; it has softened from use but not sticky. All the tassels have split except the one on the front pocket zip, and it didn't come with any extra tassels. When I bought this it didn't come with the dustbag, but if you really want a dustbag I can take one from another Balenciaga bag for an extra $10.
Dimensions:
Width: 16" across top/13" across bottom
Height: 16.5" laid flat/13" if stuffed
Depth: 5"
Handle: 15"
Handle drop: 5"
Condition: used but in excellent condition, TONS of life left. I only carried it no more than 5 times after I bought it. And honestly other than some small signs of wear that are very normal for a used bag, I think the leather condition for the bag is so impressive it's almost abnormal!
How pristine the leather body is (which is where the money is at) really makes this an amazing find IMO.
Comes with: Mirror, cards. No dustbag ($10 extra for a real Balenciaga one from my own collection), no extra tassels.
Asking for: $600 shipped insured (Retails for $1145)
Please feel free to ask any questions. Thanks for looking!!!
Picture galore (I tried to take pictures in a different lighting to give the best representation of the color, most of the pics are under natural daylight):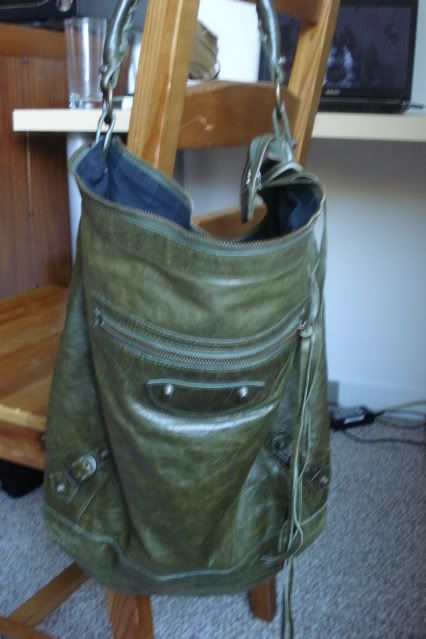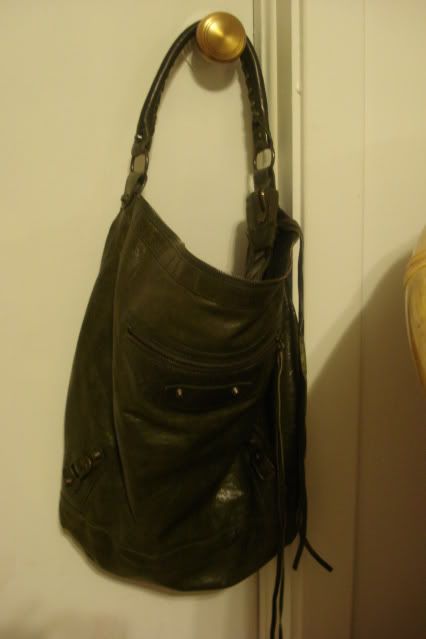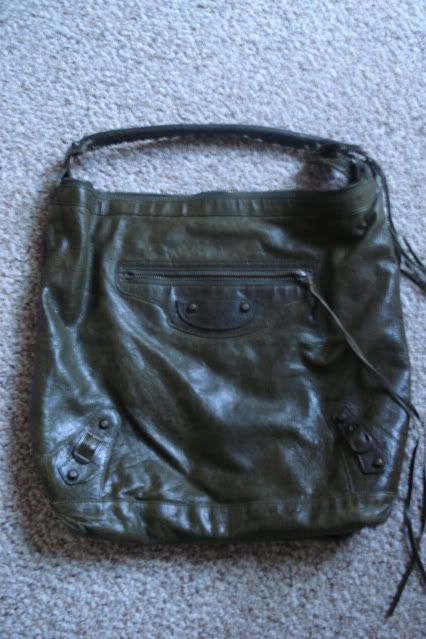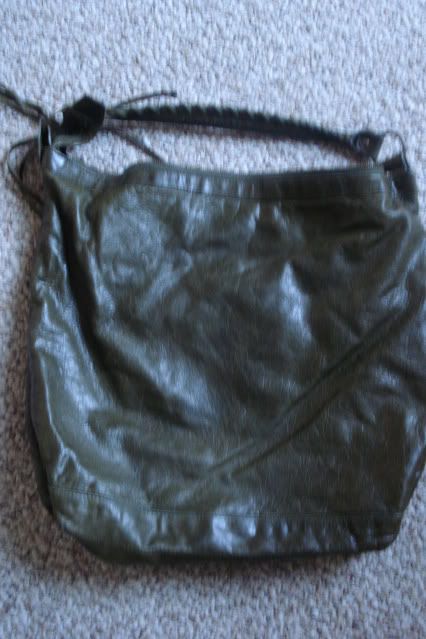 (thick gorgeous leather!!!)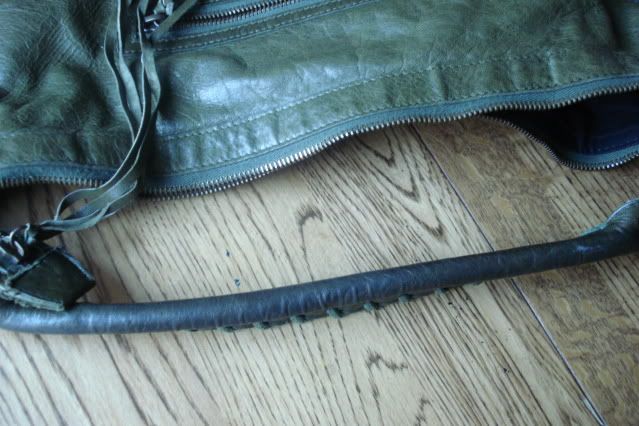 (slightly darkened handle)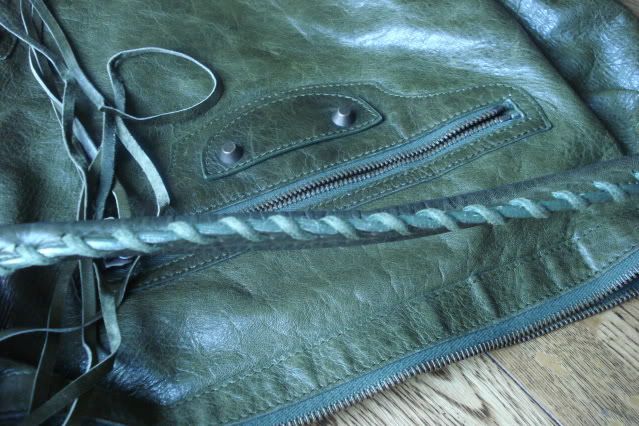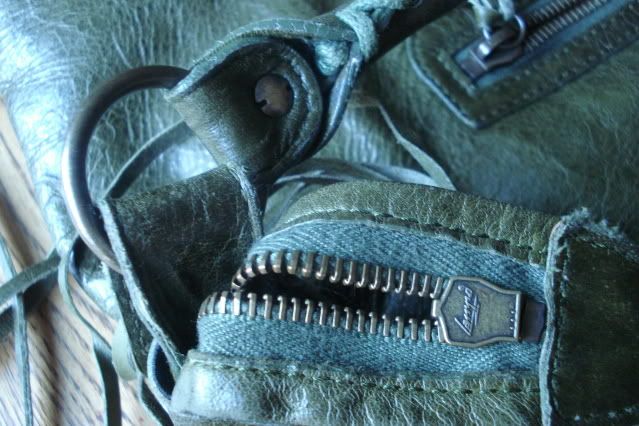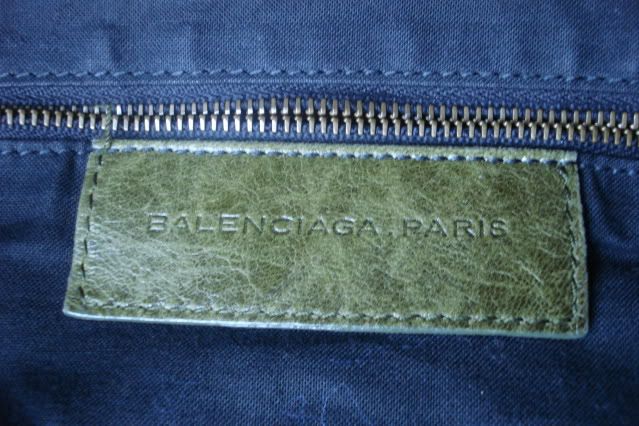 (pristine corners)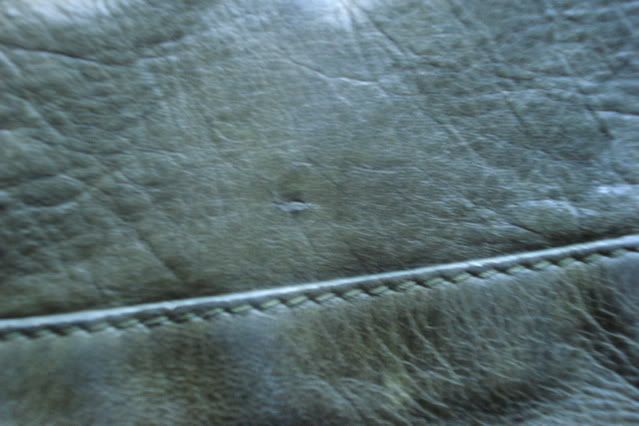 (the tiny nick)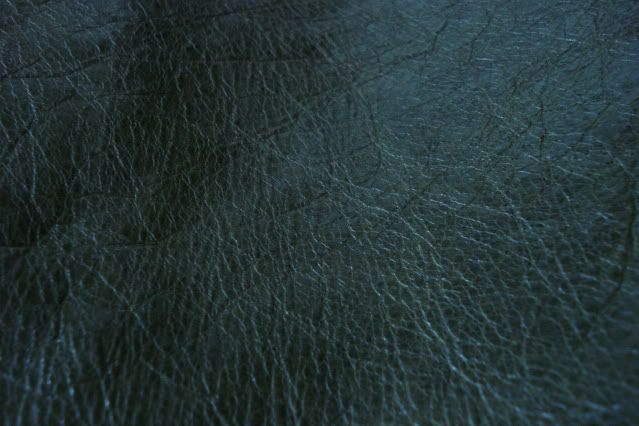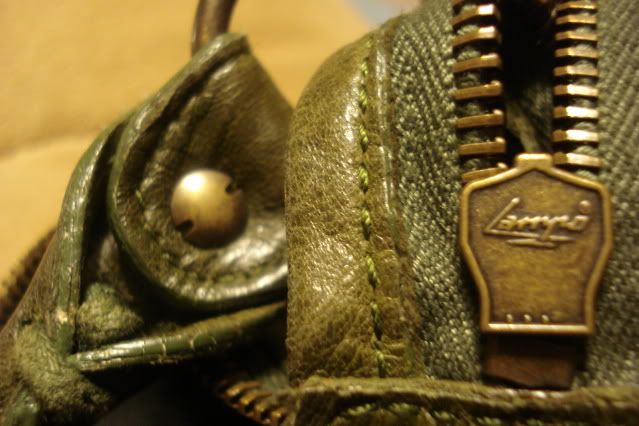 (mirror, cards, and dustbag is yours for extra $10)