1) Item is in stock and ready to ship; in my possession
2) Guaranteed authentic or 110% your money back
3) PayPal w/credit card accepted
4) eBay My World - eBay Feedback Profile for *luvmydenim* or iTrader over there -------------->
Item Description:
TWO pairs of True Religion Bridget Style 504; one pair in Medium Stone & Tint, and the second pair in Darker Stone & Tint (I'm not sure of the wash, I'm guessing.) I'm selling these because they are both too big and I bought Nola's...hoping they are my perfect Bridgets! :magwink
Pair #1:

True Religion Bridgets 504 in Medium Stone & Tint, size 24. Excellent condition, worn only once or twice; they are too big for me.
Measurements:
Waist with dip: 12.5."
Waist Aligned: 13"
Inseam: 33"
Rise: 6"
Hip: 16" lying flat; not seam-to-seam
Thigh: 8.5"
Leg Opening: 9"
99% Cotton, 1% Elastic
Asking Price:
$60 shipped USPS Priority with Confirmation, no trades at this time, please. Confirmed addresses only, please.
Pictures: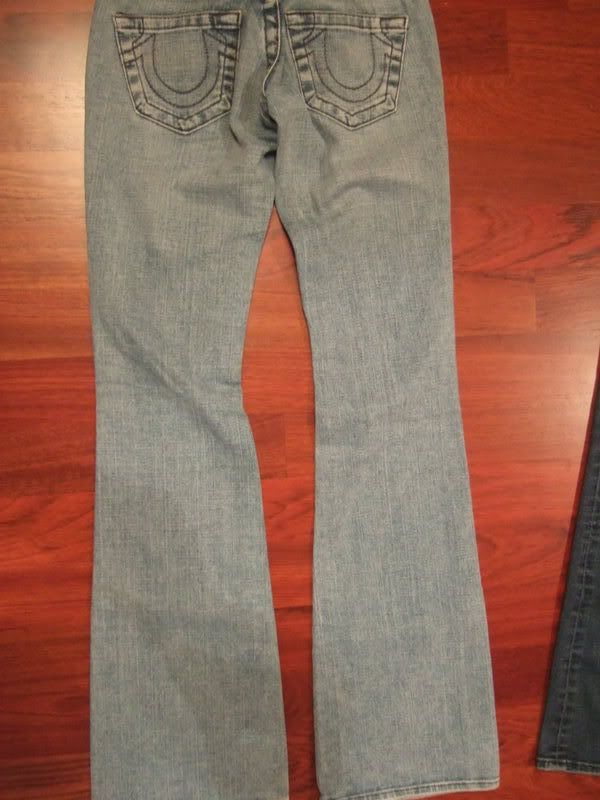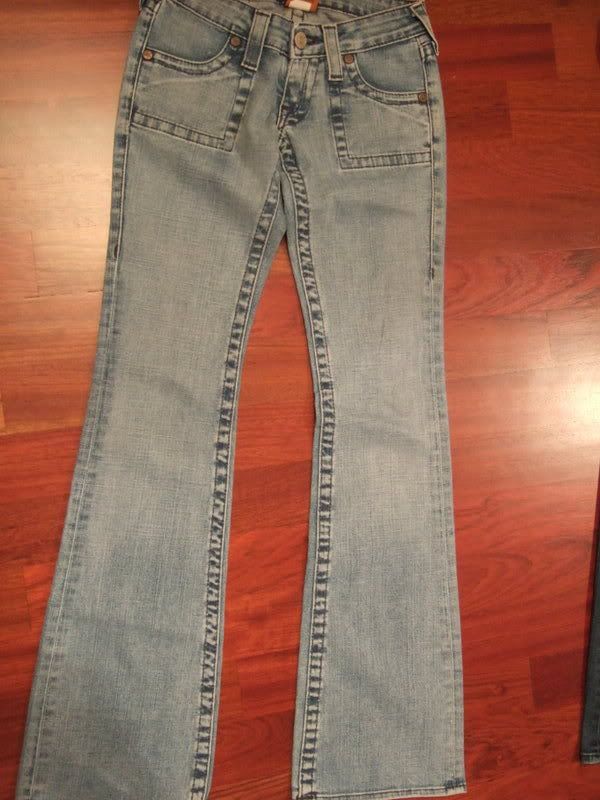 Pair #2
:
True Religion Bridgets Style 504, Dark Stone & Tint, Size 24/25. The size tag, as well as the inner tags, are missing on THIS PAIR ONLY. They were purchased this way, so please be sure of measurements.
** SOLD **
**
The wash is closest to the close-up pockets; I took these at nighttime, and the flash made the wash look dull. I may replace the pics with better ones in the morning.**
Never pay again for live sex! | Hot girls doing naughty stuff for free! | Chat for free!