I bought these on ebay, and took them to the Diesel store in downtown Chicago where I was told by two people that they are fake because they are missing the registered Trademark symbol on the ribbon on the change pocket. Here is an example of a pair in the store that HAD the symbol:
Every pair in the store had this. Here is what the ones I received looked like:
Notice how the circled R symbol is not there. The other thing that concerns me is that the indian head tag doesn't have "made in morocco" listed on it: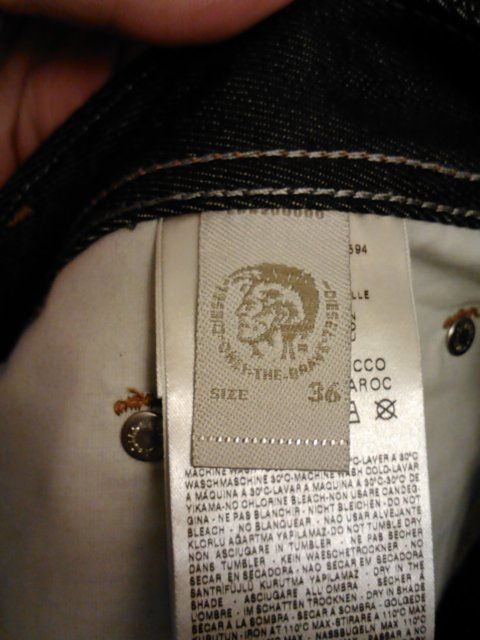 Here are a few more pics: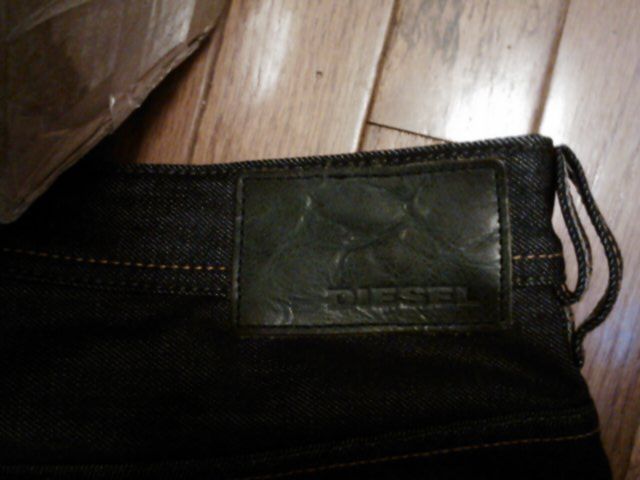 What do you guys say? Real or Fake?