Here are two gorgeous pairs of True Religion Sophie Shorts in size 32.
I wore these only about three or four times each, as they soon did not fit, and now they don't fit again! I searched for these high and low as a 32 in these is super hard to find. They are minty mint except for the Discos have one crystal stud missing, and the Earth ones had the front button come off. I re-attached it with thread, and it was fine, but there is probably a way to put it back on permanently, I just didn't bother.
Disco Sophie
Waist--16
Hips--20
Inseam--13
SOLD on EBAY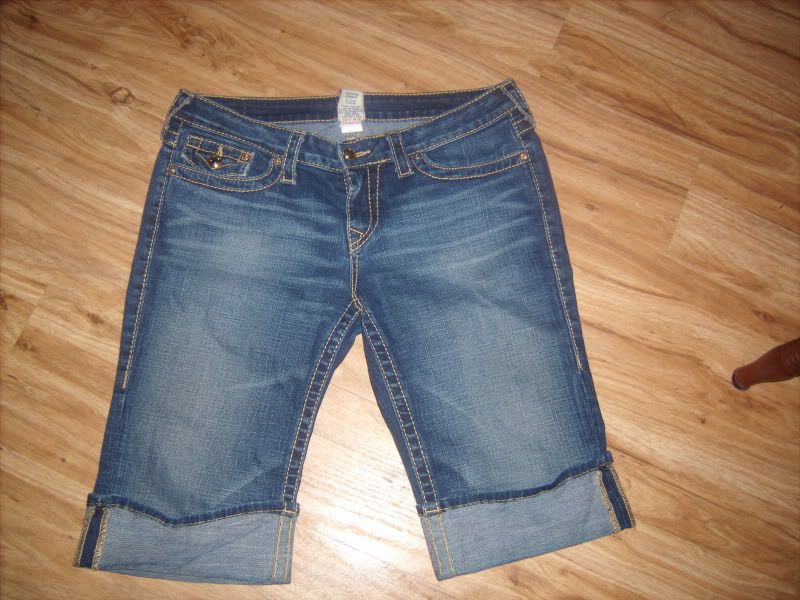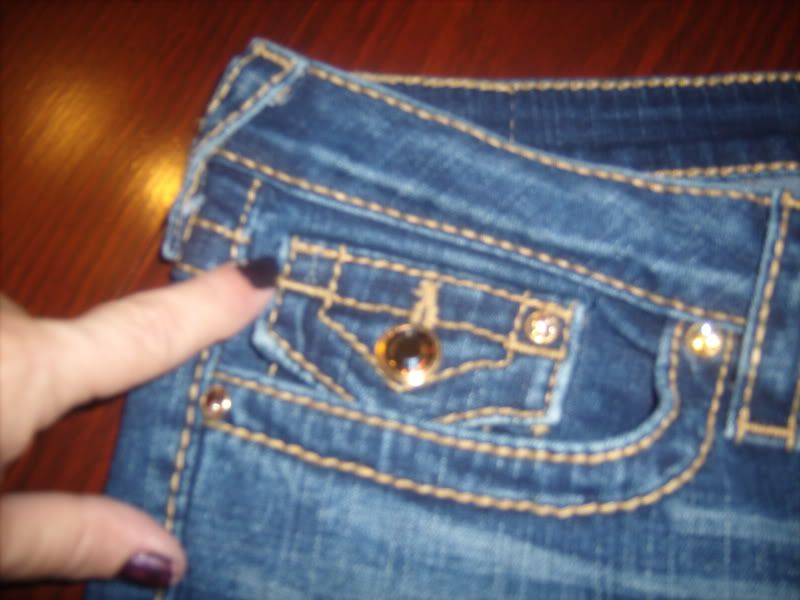 True Religion Earth Sophie--32
Waist--16.5
hips--19.5
Inseam--13
Asking $80 shipped SOLD THANKS!:woohoo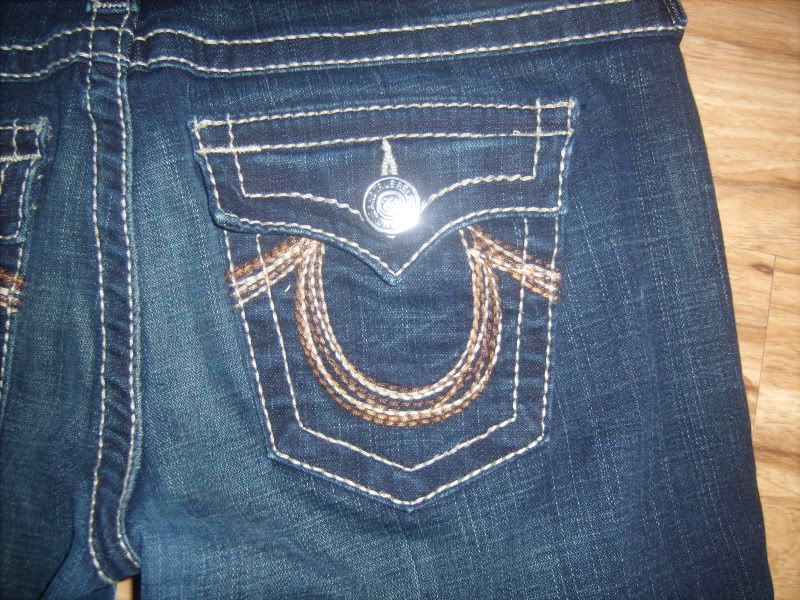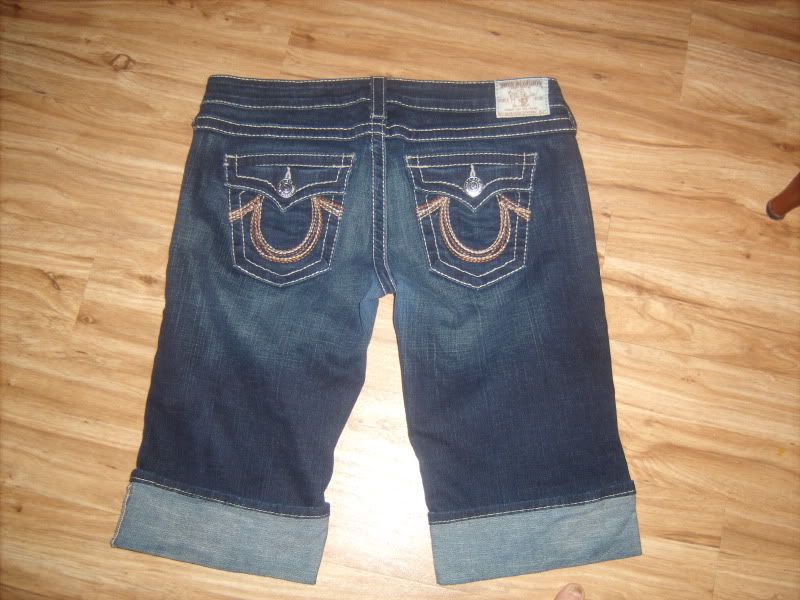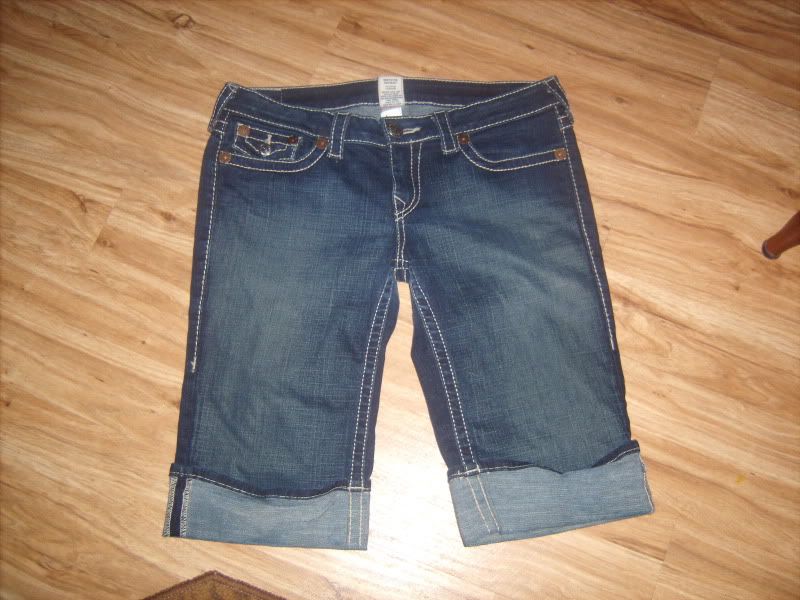 **Not looking for trades at this time**
TR Pink Rainbow in Lonestar--32
I'm sad that I have to part with these as I am sure I'll never find them again!
They are in great condition and I haven't worn them that much as they were soon too small when I got them, now they are too big. The only thing I want to mention is there is a slight line where I had them fold hemmed and then let out, it's not that noticeable and I think it will eventually come out with washing.
Waist 16 w/dip
hips 20.5
inseam 33
SOLD! Thanks!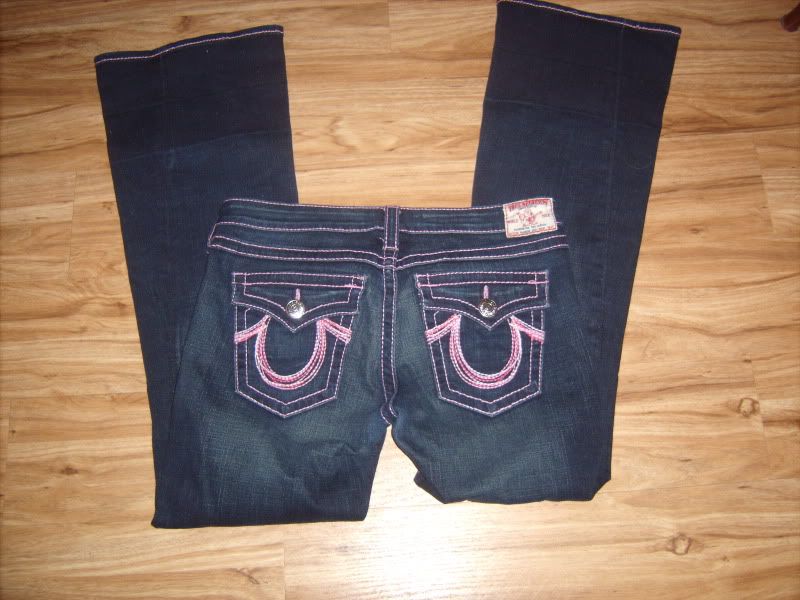 True Religion Classic Rainbow in Dark Lovestruck-31
Next, a pair of the Classic Rainbows in Dark Lovestruck. Beautiful jeans only worn a handful of times.
These are a 31 but they run bigger, will fit 32 as that is the size I was when I wore these.
waist 16
hips--19.5
inseam 33
SOLD THANKS!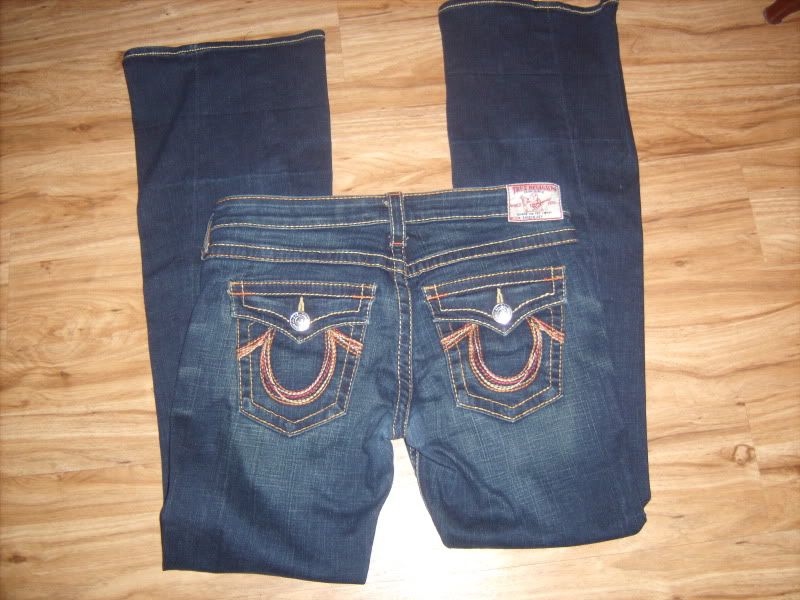 True Religion Joey Zoe Disco in Body Rinse--32
These are beautiful and I only wore them three or four times.
Waist 16
Hips 20
inseam 35
Asking $65.00 Shipped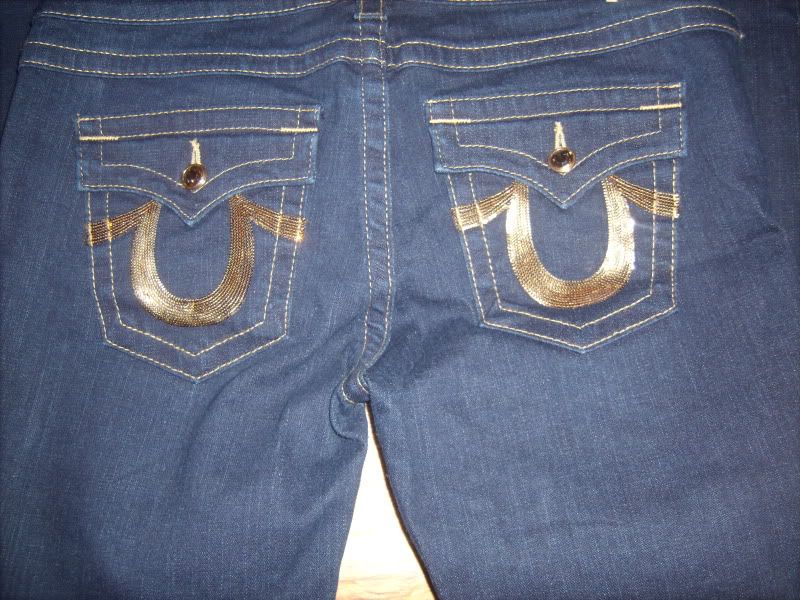 True Religion Julie chainball in Vixen(black) 32
I love these jeans, and only wore them twice, but they just don't fit.
Waist--16.5
hips--19.5
inseam--34
asking $80.00 shipped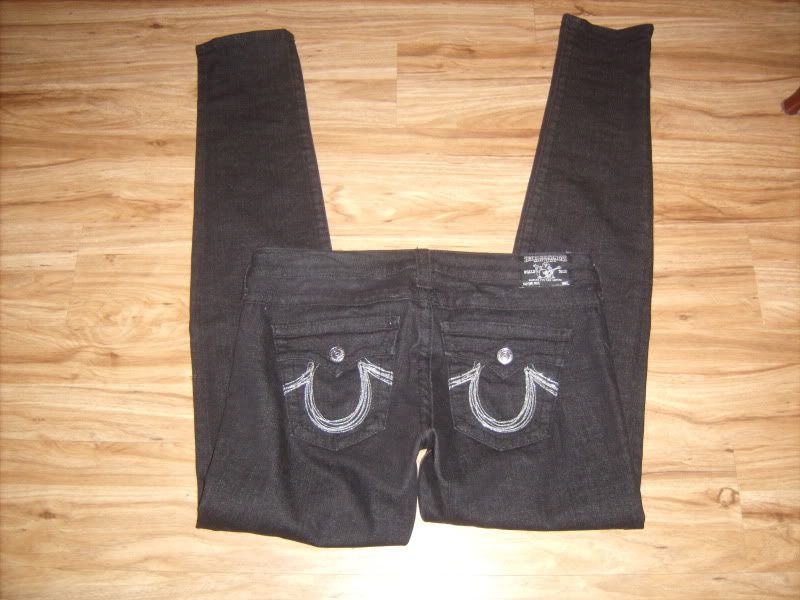 True Religion Pink Crystal in Rinse-32
These are very unique and I think I'm the only one who liked them, but I still do! Worn maybe three-four times. All crystals intact
Waist 16
hips 19.5
inseam 33
asking $55.00 Shipped