Hi AF
Finally starting to sort through my jean collection and find pairs that I can live without. I'm moving into a small apartment in a couple of weeks and don't have the space for tons of jeans anymore. I'll be adding more listings as I have time to take pictures and measurements, but for now wanted to start with these 2.
Red A's:
Beautiful jeans! Good condition. Some slight wear around the hems and at the thighs. Original hems.
Red A's: waist 14" with dip, 19" hip, 31" inseam, 7.5" rise.
Better Quality Pictures!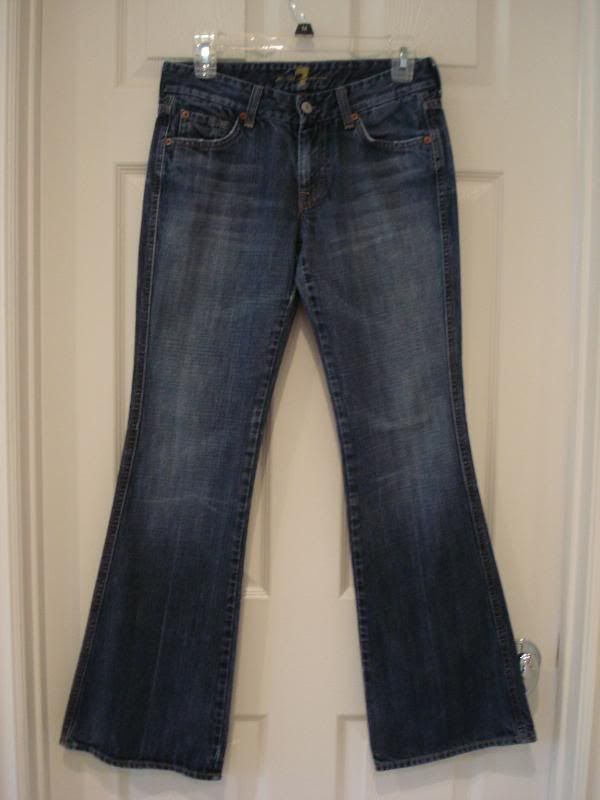 Dojo Shorts:
SOLD!!
I
think
this wash is Peeking, but not 100% positive. I had a pair of full length Dojos in this wash that I LOVED and wore literally hundreds of times (2-3 days a week for almost 2 years). But I probably only wore these shorts 2-3 times. They look brand new.
Dojo Shorts: 15" waist with dip, 19" hip, 15" inseam, 7.5" rise
https://lh5.googleusercontent.com/-KVpJVRxim-0/Tk31r0gwAAI/AAAAAAAADAQ/9OnTHeFT7aY/s800/IMAG0434.jpg
https://lh6.googleusercontent.com/-fF_5JiK-67U/Tk31F-QlhLI/AAAAAAAADAA/FfF3OJPoxO8/s800/IMAG0433.jpg
https://lh3.googleusercontent.com/-sClLQ1QwGDA/Tk302O4l21I/AAAAAAAADAY/tN2o3eSW9i0/s800/IMAG0432.jpg
Please let me know if you're interested! Work has been insane lately so I probably can't log in much during the day, but I will reply to messages as soon as I am able to.
Thanks!!