(1) Jacket looks very light and cheap made. Before I even pulled it out of the box, I saw 3 inches of the jacket inside box and thought fake. (fyi coat hanger is mines)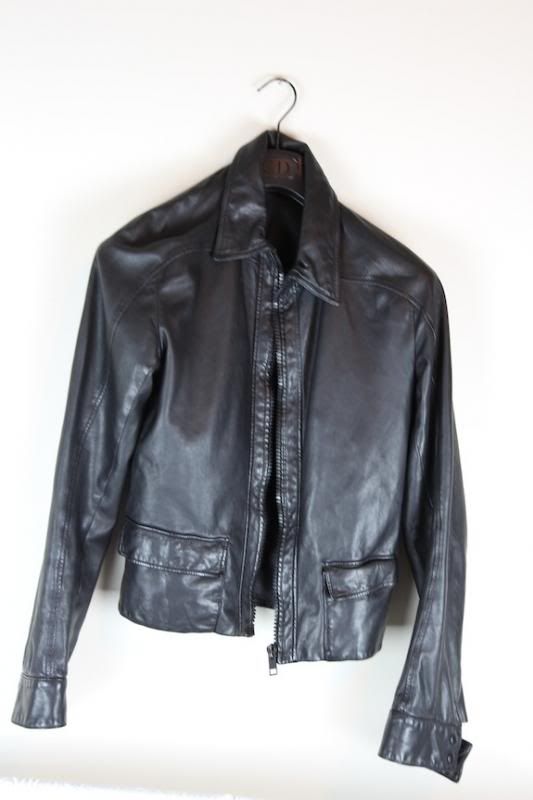 (2) Stitching is very crooked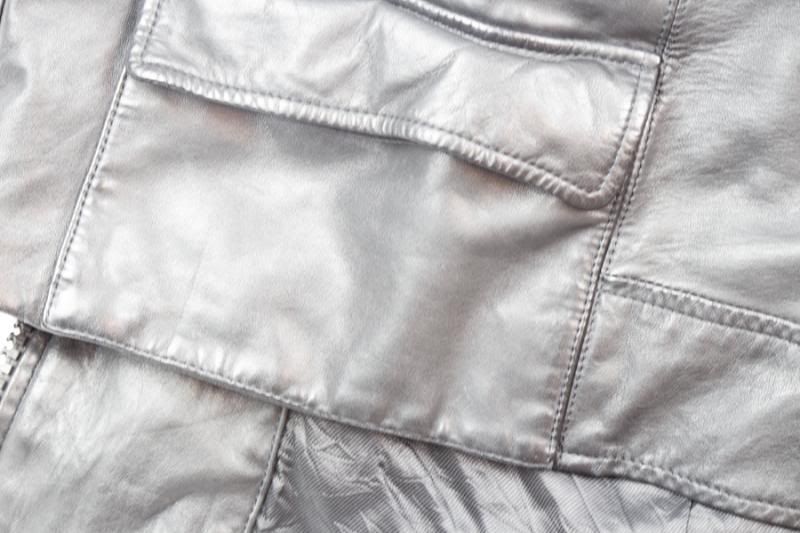 (3) fake lampo zipper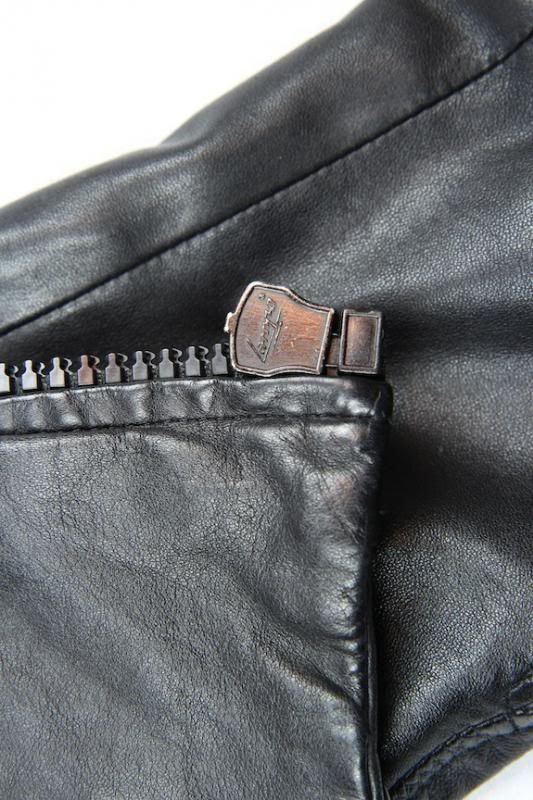 (4) Paris tag on neck is bit shorter than real tag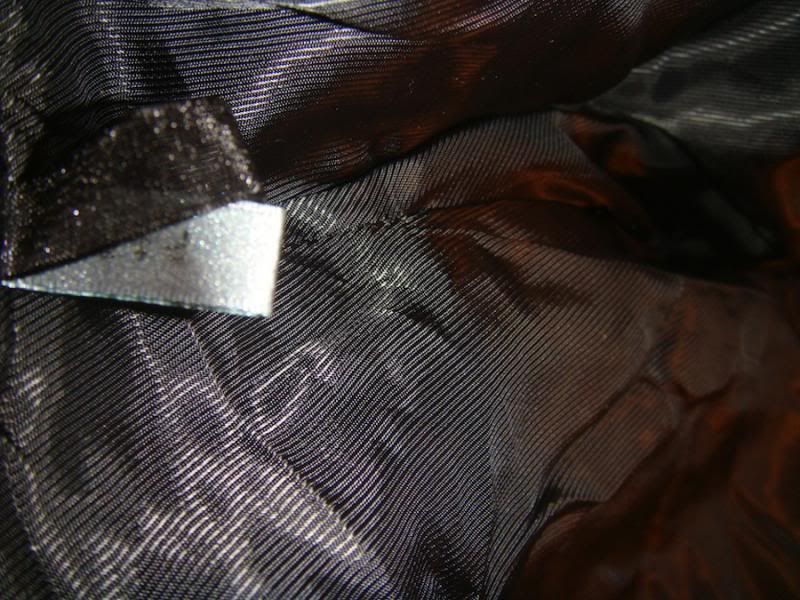 (5) Inside pocket is of some very cheap cloth. It's some faded black color, doesn't match jacket.
(6) Dior Homme on zipper should be 2 words, here there is no space. Also, the imprint isn't even clear, you can barely read the letters.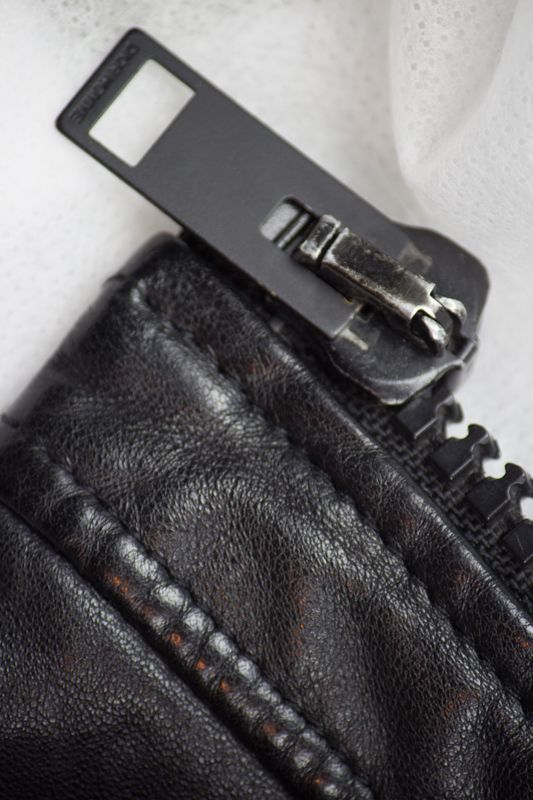 (7) snaps has some writing on it "Original-I". I own 10+ Dior homme jackets, none say that on it.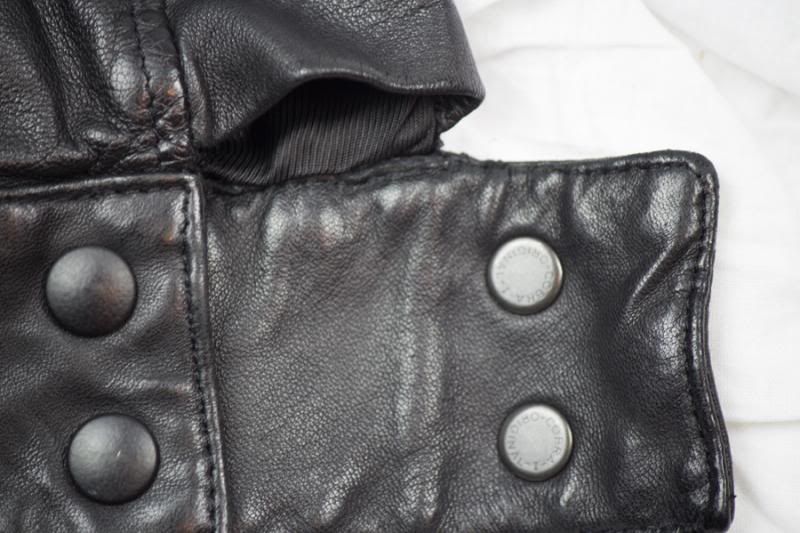 (8) inside armpit lining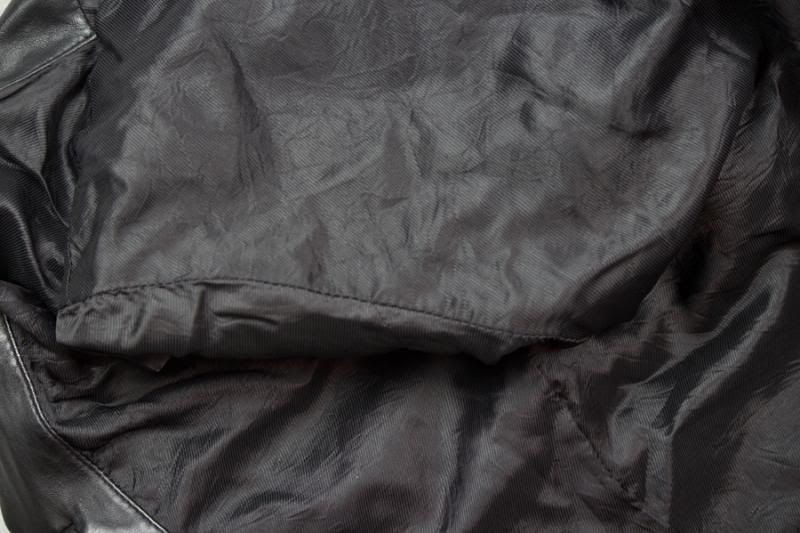 (9) CD button, and the inside lining of pockets, Dior doesn't use that mesh material in inside lining.
(10) Back of CD button is another button... also never saw this before, it's always sewn onto jacket.