08-11-2011, 09:06 AM
Denim Lover

Join Date: May 2011

Location: The Ocean State

Posts: 227
Impulse buy pics!
---
Snagged these on eBay a few days ago.. the seller had listed two pairs of size 28 Skylines and listed the same wash code for both (WA003, so dark clean) but they were clearly not the same wash. I won the darker pair and they ended up being dark resin. I really like the color, it's much different/darker than anything else I have right now
They're a smidge tight, but I can live with that - I prefer my jeans on the tight side anyway, so they're like a bra for my ginormous booty
I think I'd have to wear a belt and keep hiking them up all day if they were a 29.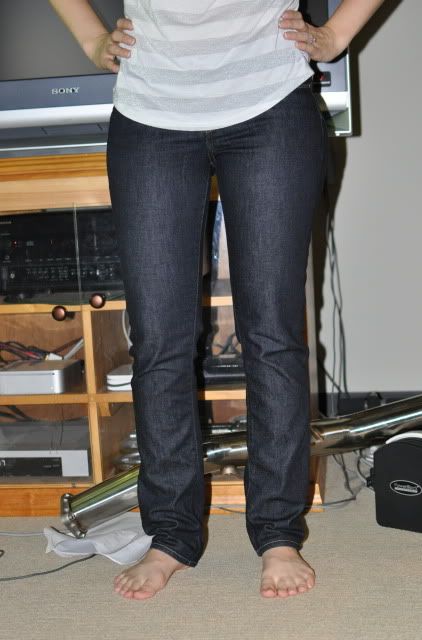 Whoops... it seems that I cannot for the life of me take a butt pic without a weird bunchy shirt thing happening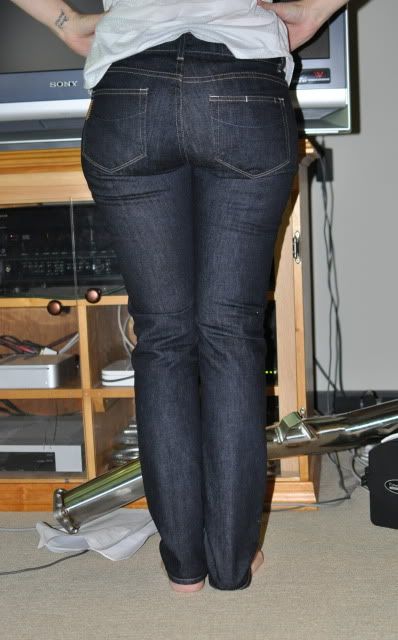 __________________
DO WANT
: Something to fit a size 26/27 with big thighs!