Hello everyone,
I'm new on this forum.
I'm French, and I am currently in the UK. I bought a 'Burberrys' jacket in a vintage shop, but I have some doubts about its authenticity... Just because it comes from a vintage shop.
As the jacket is quite old, there was no label, so I can't give you the details of the item, sorry... Hope that's fine...
The jacket seems to be high quality, and even after spending hours trying to find out if it was a fake or a real Burberrys jacket, I couldn't tell.
Here are some pictures, could you help me authenticate this jacket ?
Thank you in advance.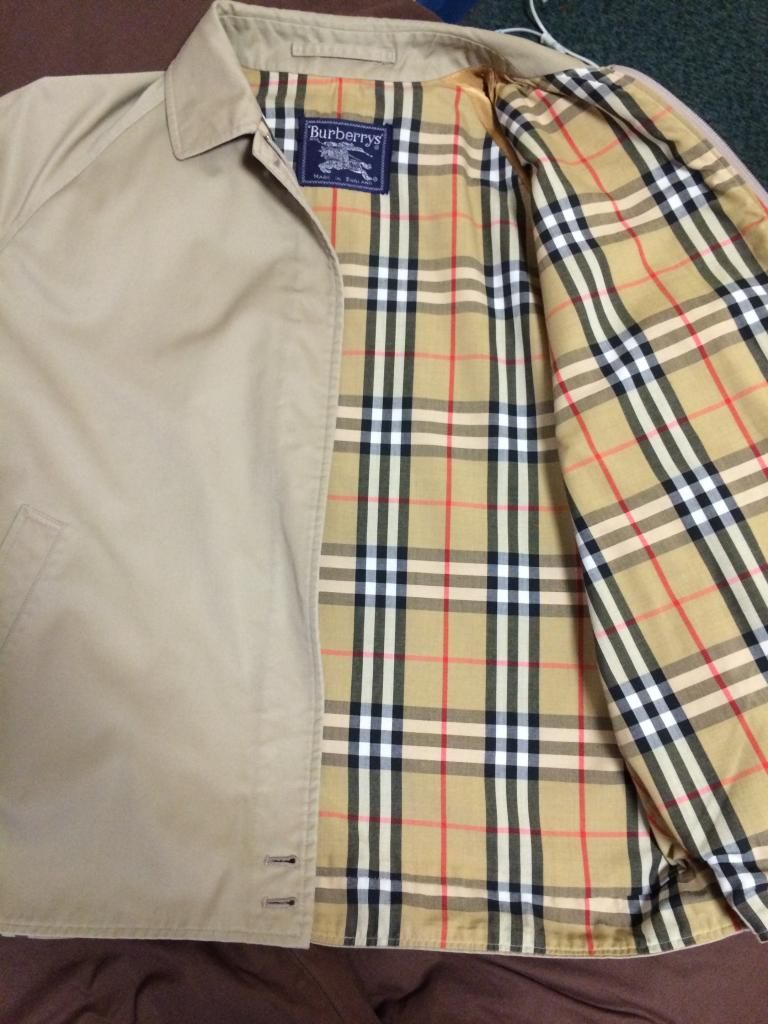 There is this inside the left pocket (on the left when you're wearing it, on the right when the jacket is in front of you) :