Here's a little side by side for you to tell the differences: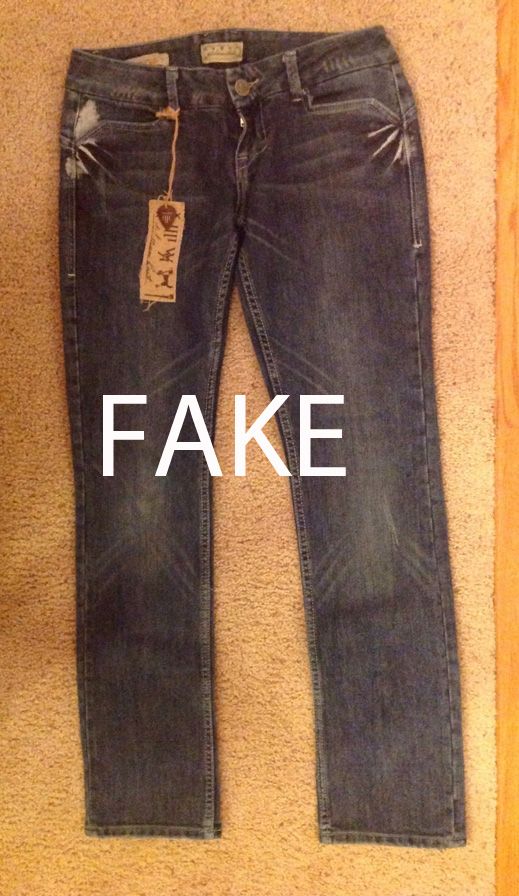 As you can see, the fake/counterfeit pair on the left are attempting to be the real/authentic version of the William Rast Savoy ultra low rise flare in Jupiter. But the first thing that sticks out is the fake pair has a straight leg, not a flare like it should. Also, the quality of the denim is just awful. Super grainy and cheap. They are not soft and comfortable like the denim of real pairs. If you get your hands on a pair and have half a brain, you can tell right away that they aren't right.
Also looks at the details. The distressed marks, the intentional hole at the knee, the whiskering marks, the bleach spots. All these details are precise and look good on the original pair. They just aren't the same on the fake pair. Plus on the fake pair the 'bleach' spots are actually some sort of white residue that is put on the jeans to give that appearance. NOT CORRECT.
Looking at the back view, you can see that the pocket shape and placement is wrong. The stitching on the W's on the pocket doesn't have the right placement and the curve to it is wrong. Plus the stitching is super sloppy.
Hope this helps!
~~Amber