06-29-2011, 04:32 PM
Denim Fan

Join Date: Jun 2011

Posts: 1
Help me authenticate Gucci shades!!! Please?!
---
I ordered these off of
DreamShades.com
last week, they arrived today. They came with everything you see: box, carrying case, certificate of authenticity, cleaning cloth, and of course the glasses themselves. I've read testimonials from real people saying they've ordered from the website before and gotten authentic products, but I just want to make sure. Pics below: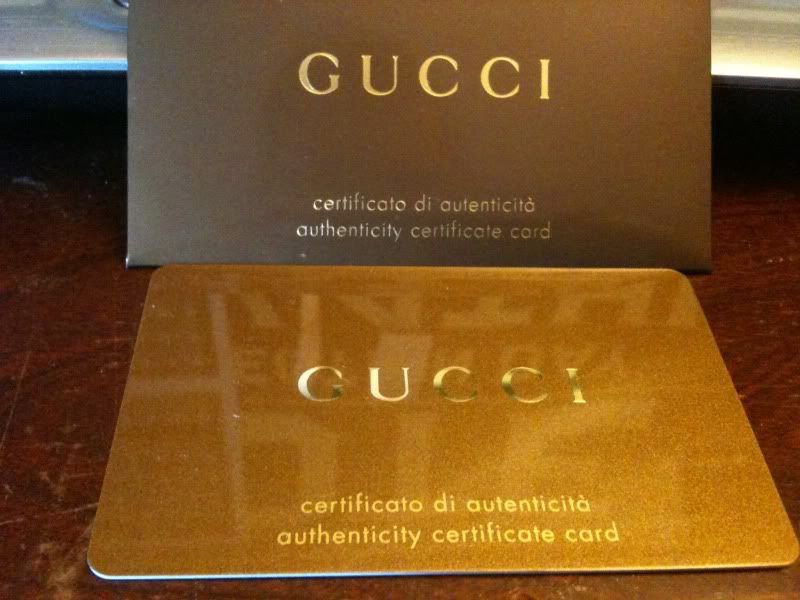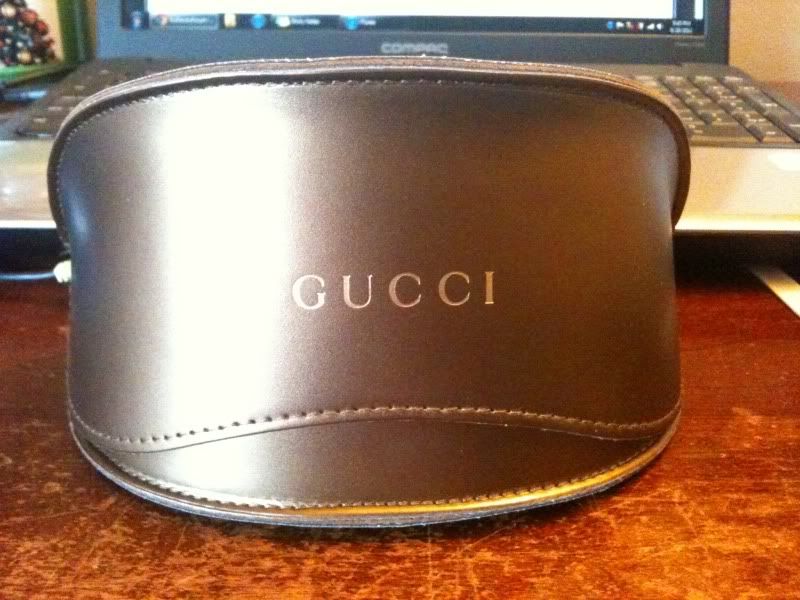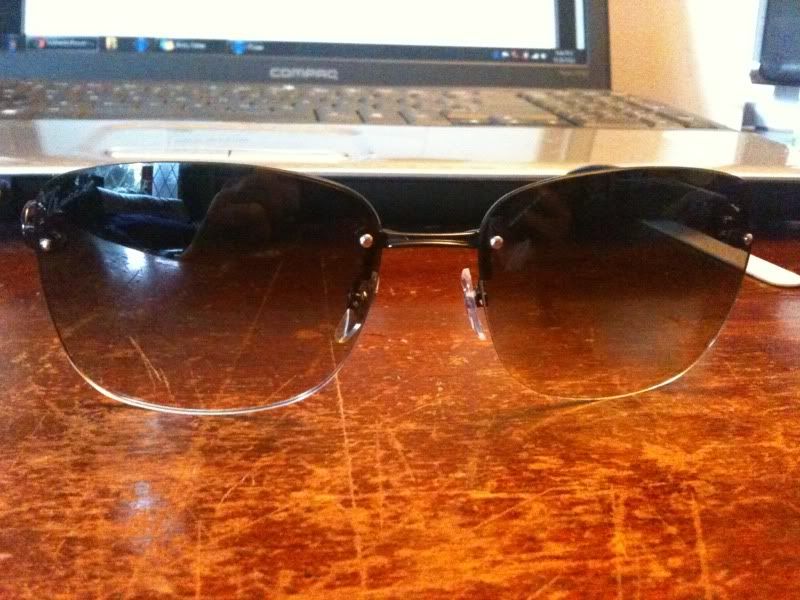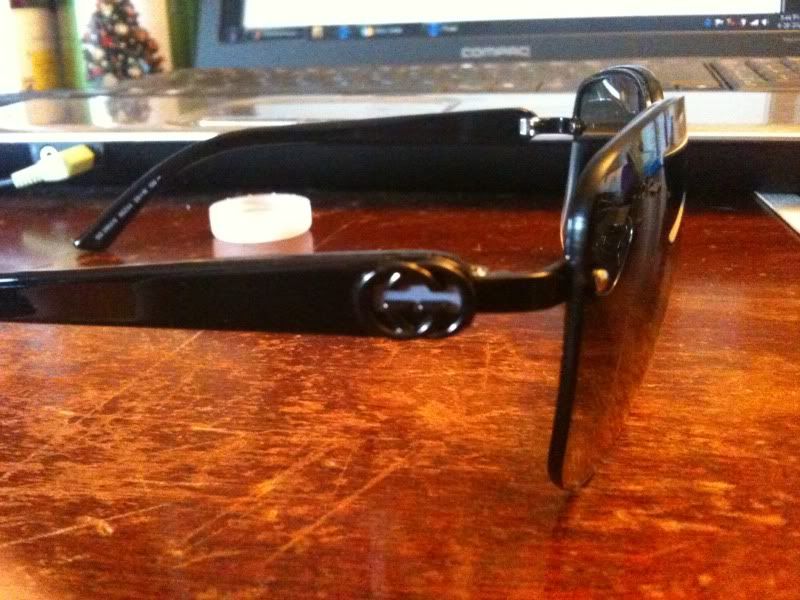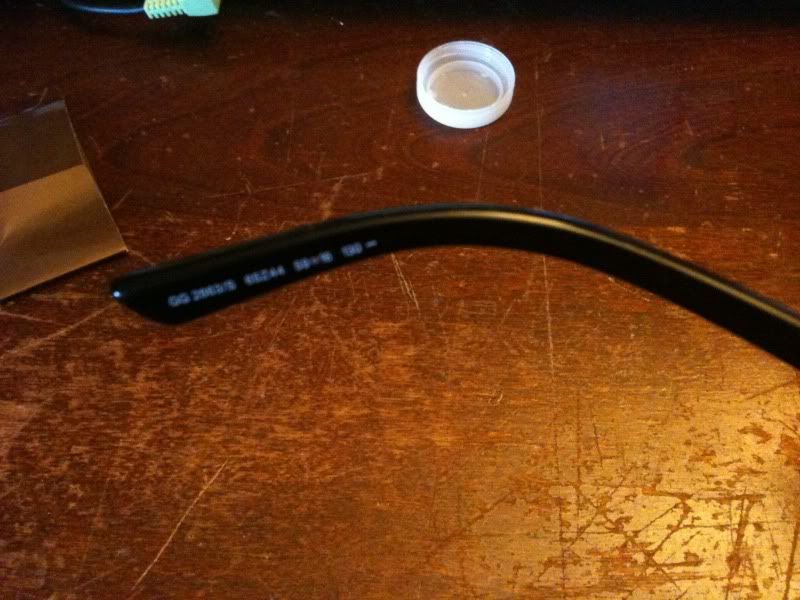 Sorry for the blurriness, it says "GG 2863/S 65Z44 59 16 130-"
This one is the one that made me question it, the "GUCCI Made in Italy" seems to be a bit low, like not centered. I've looked at a few pictures of other pairs and the stamps don't all seem to be in the same exact spot on every pair, but I'm still curious. Am I just overthinking?