I decided to wear the Evisu over the weekend, and took some pictures today. There's some nice progress to show on them.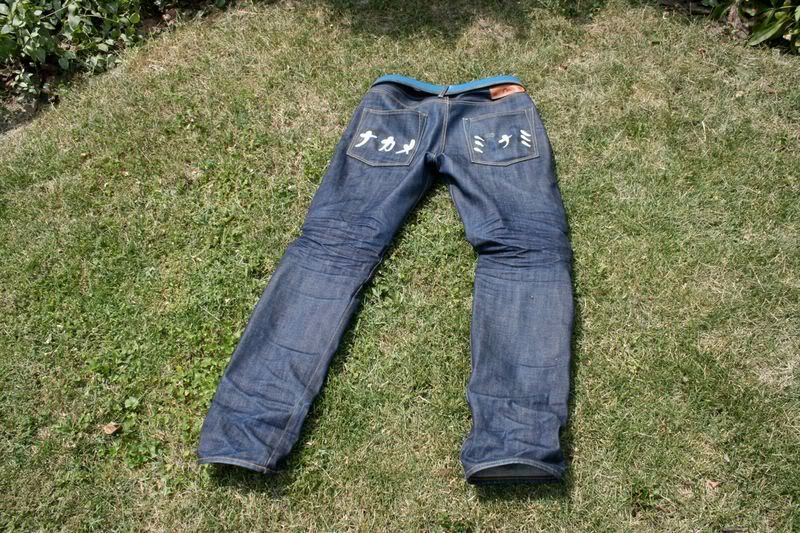 My wallet pocket just for fun.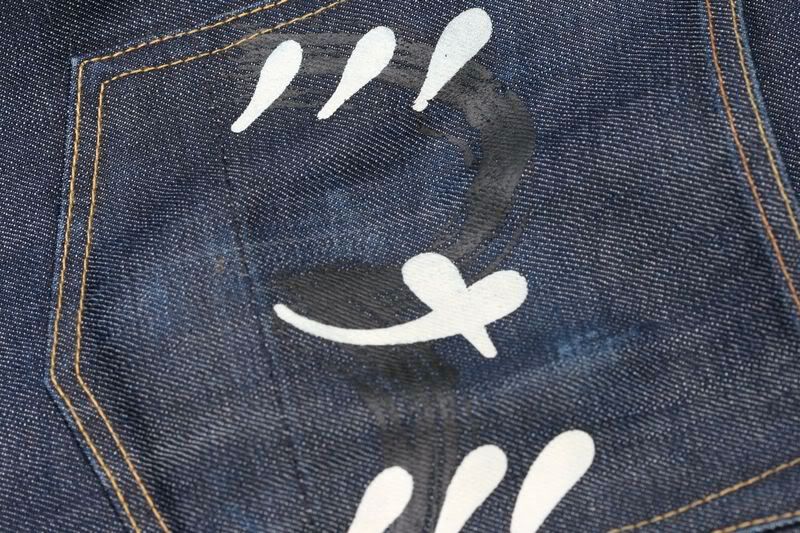 Right leg honeycomb detail...
And the left leg...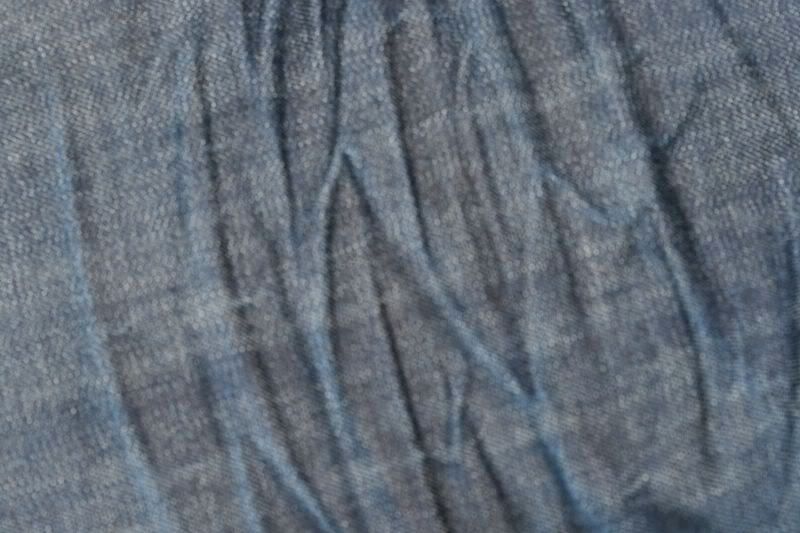 ////
So I haven't been working much on the Evisu, they look pretty much the same as the last pictures that are posted here.
However I have acquired a pair of A.P.C. Rescue's which I love dearly.
Here's what they looked like after about 10 hours of wear on 8.01.08
And now 11 days later:
And honeycombs:
And the lap...
So that's it so far.
I'm wondering if I really must go 6 months with these or if washing them on a monthly basis will screw up the creases that I've formed...
Anyway, I'll probably be giving the Evisu a week all to themselves next week just for a bit of a change.
//////
I've discovered that the first pair of drys that I've started are out of favor with this board. However I enjoy them and have acquired a few pairs of relatively decent drys since I purchased these Evisu's a couple of weeks ago.
I'm not one to give up on something just because the brand is out of favor with people; so I'm giving them a chance.... At least until I get bored..
So here they are; my Evisu Heritage Nakame Minami after 2 weeks of every day wear no washes no soaks and just a bit of starch at the bottom to get the stacking in shape so that the back doesn't drag.
Any input would be appreciated as well as some tips/tricks/whatever you've got.
Thanks!