RRDS 28x32 - Wearing them about 4-5 times a week.
Received 122007
Not super tight, but I prefer it that way for when I will inevitably gain some weight.
About 3 weeks of wear on 011908
RRDG 28x32 - I probably won't have too much time for these right now since I'm also working on a pair of RRDS. I just had to get them before they become discontinued.
Received 011708
First day 011908 - compared to the RRDS they're about 0.5" looser in the waist but just a tad tighter through the thigh and knees. Also they're 0.5" shorter inseam.
RRDG 6 months of everyday wear on 09/27/08
(Sorry about the socks)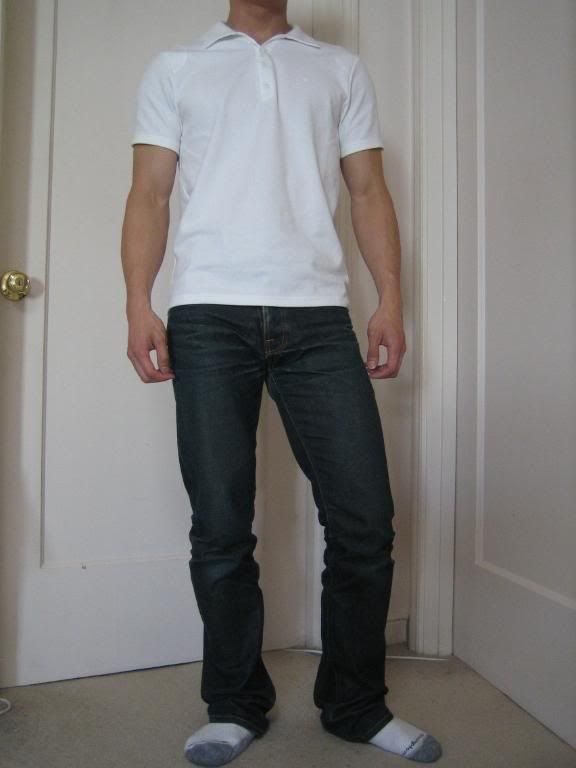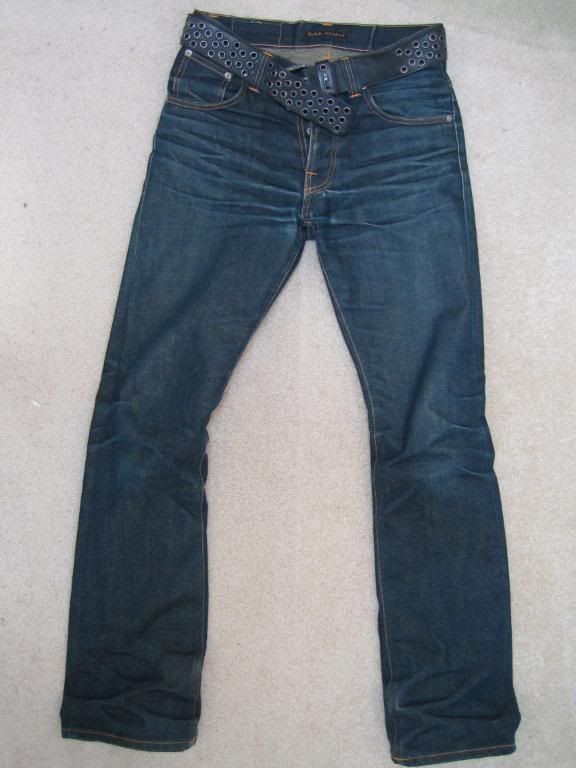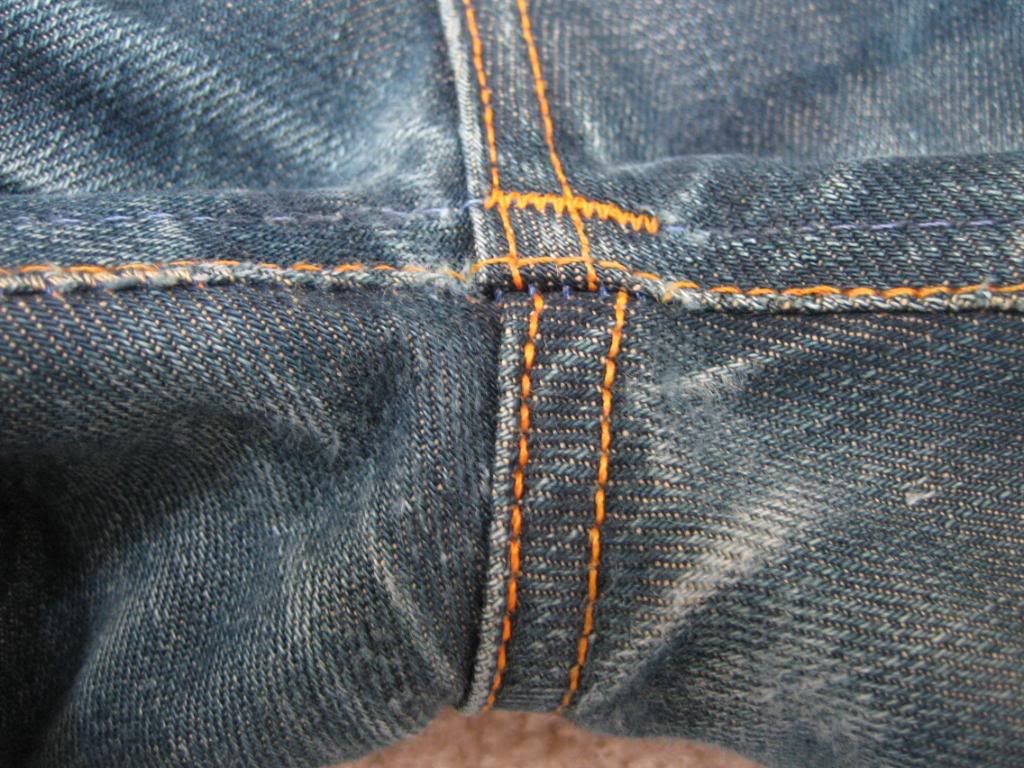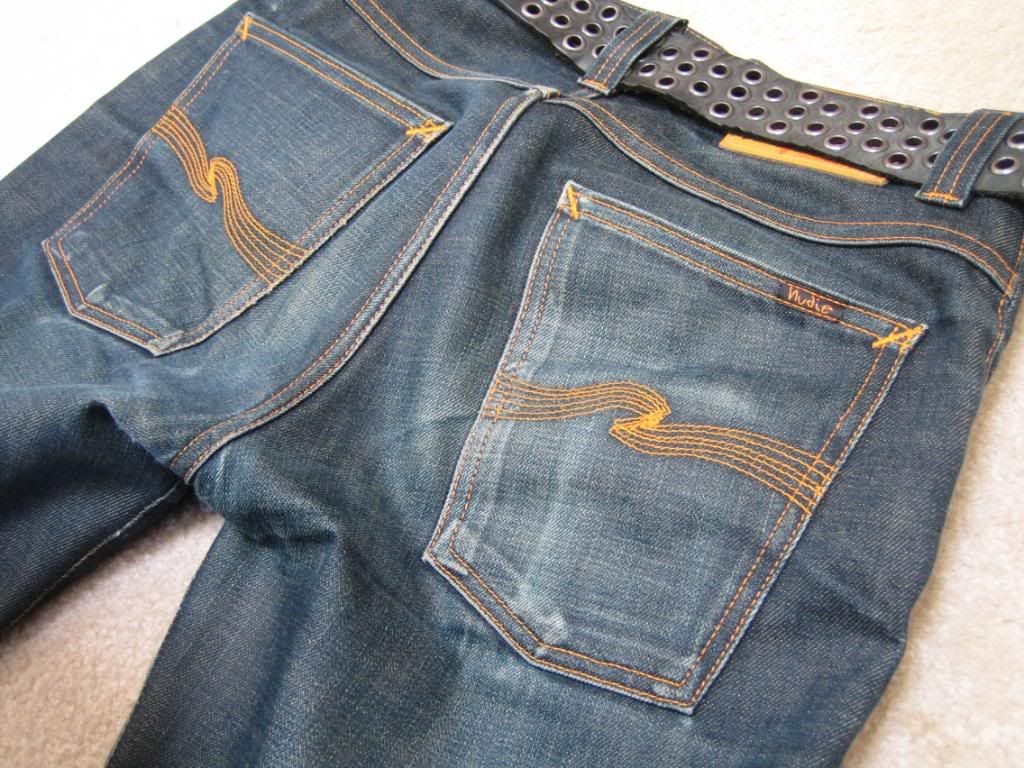 Side-by-side color comparison of RRDS (left) to RRDG (right). The RRDS has about 15 wears and the RRDG is brand new.