Hey I'm new to this place and I'm an newbie denimhead. This is my first pair of Raw Denim. APC New Standard. Size 31 (Im 5'8 150 lb). I didn't know it was vanity sized, so its pretty loose but not a big concern.
6 months of wear - Will wash soon!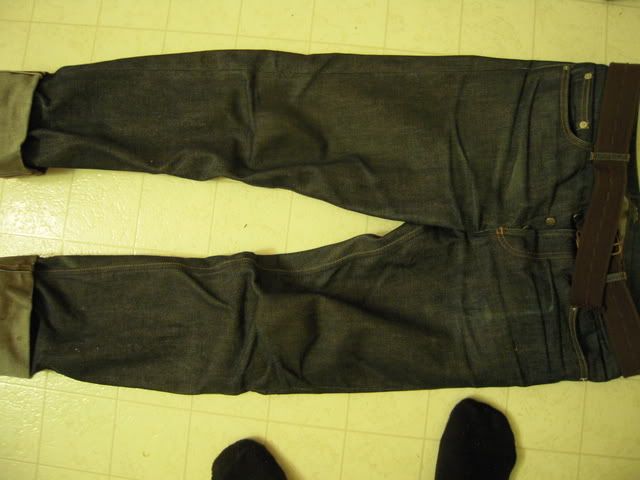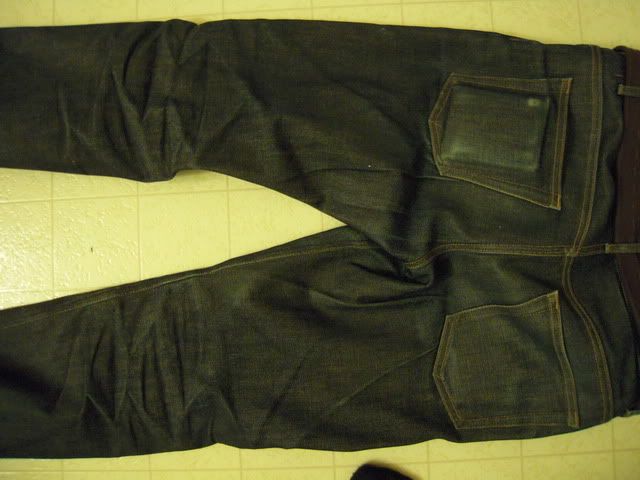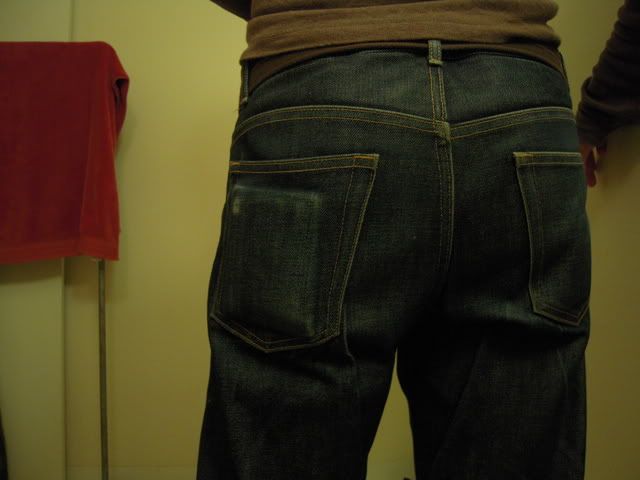 If you're wondering why I am wearing a cheap cotton belt, it's because I wore a leather belt and it stank up the whole pant. Leather and sweat will never be compatible. Maybe that's why people can't stand the smell of their jeans after a few months. Yeah, after 3 months with leather, my pant smelled like a bum's armpit. I tried freezing and hanging it outside, but the smell seemed permanent until I switched. After about a week, the smell was gone.
I wore this pant every single day since I bought it. First month, I wore it lightly: about 12 hrs/weekend since I needed to wear a uniform for school. When school was over, I wore this about 40 hours a week for summer(3 months) [That's why I cuffed my jeans, I wear slippers in the summer and i cant stack]. For the last two months I wore them hardcore: 75 hrs a week. I work in a restaurant and my pant is pretty much covered with a thin film of grease.