I got the Sling & Stones Mary (straight leg) in April, and the Good Society slim leg in June. I was wearing the S&S almost everyday until I got the GS pair, after that I just tried to alternate between the two. The bad news is that I started a new job last month that doesn't allow jeans at work (which makes no sense to me cuz' I'm just an unimportant data entry person
), so I haven't been able to wear these as much. I always change into them once I get home though they're like my sweatpants
I know it'll probably take me forever to fade these well, especially since I'm pretty sedentary and I still have other jeans I like to wear occasionally
... but I have to say, I'm totally in love with the way they are right now I don't think the slow fading will bother me too much. I haven't had the problem of not wanting to wear the same jeans everyday. In fact most of the times I feel like I "should" wear something else but still end up choosing either of these two jeans in the end.
Anyway, enough boring explanations, here are some pics!
Sling & Stones Mary
At about 15 wears: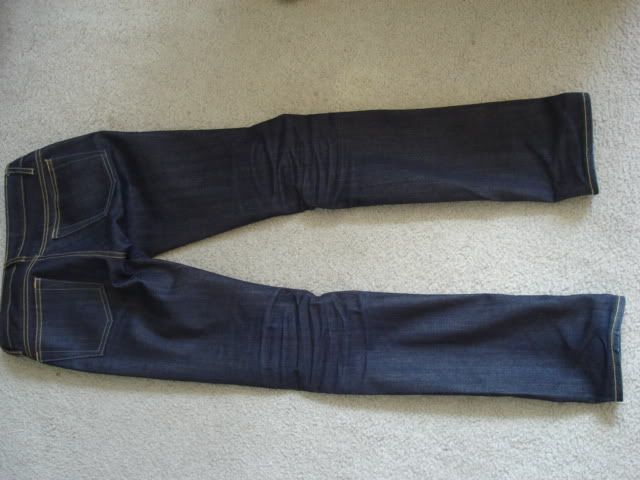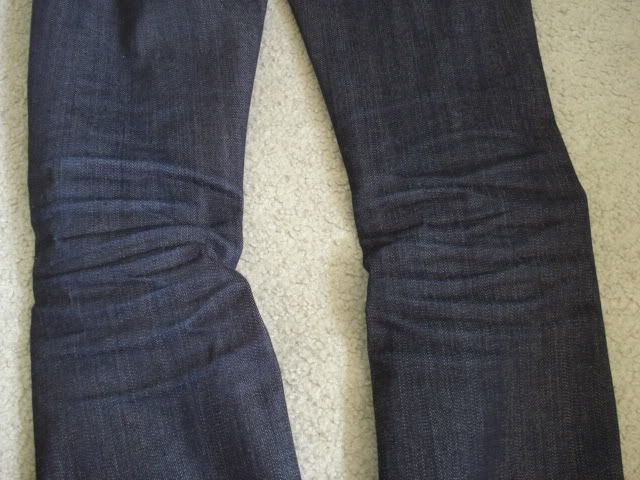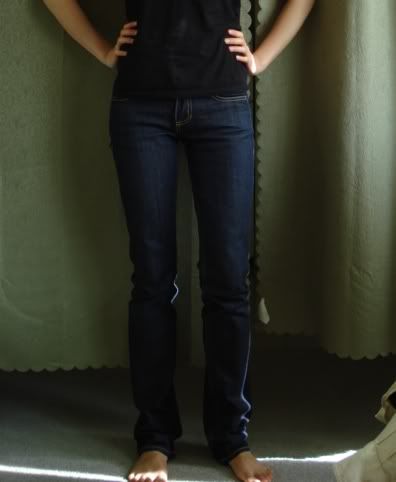 I was really stupid and forgot to take pics before my first wash (after about 50 wears), but this is after-wash:
(sorry they're wrinkley... and it looks lighter in the picture than IRL due to the lighting)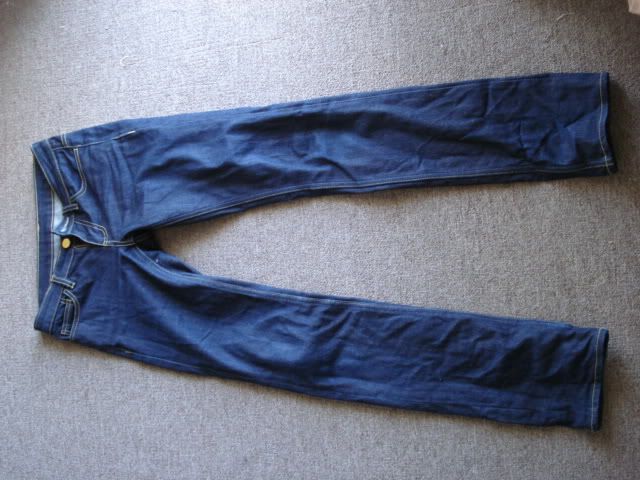 Good Society
First time I put them on: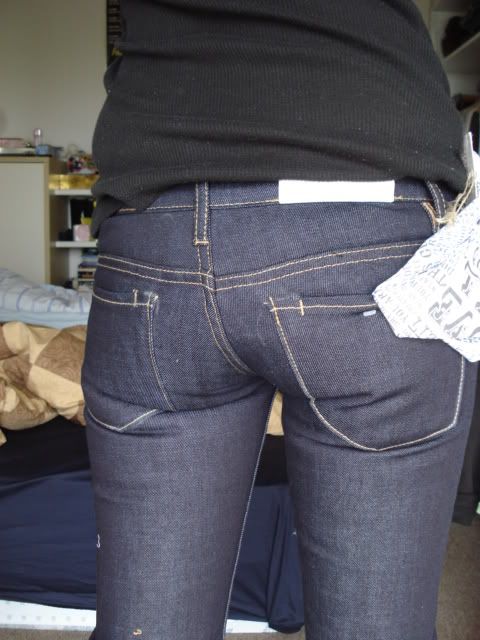 They were really tight at first...
(and please excuse all the fuzz on there... just put it on right after I opened the package lol)
After 20 wears, post-wash (washed these so soon cuz' I read that the GS dye is really stubborn and it might fade better after 1st wash? I don't know):