06-09-2011, 06:52 PM
Denim Obsessed

Join Date: Feb 2009

Location: Deathbridge, AB

Posts: 949
Quote:
Originally Posted by
Conifurious
Welcome to the Authentic Forum Dry Denim Introductory Guide!
....................
-What is selvage?
Selvage jeans are those which are made of denim weaved on vintage styled shuttle looms. These looms created a much tighter weave which in turn meant thicker, heavier weighted fabric. Simialrly, these looms would actually close (bolt) the ends of seams creating its namesake, a "self-edge". This self-edge can be seen along the inseam of the jeans. See the pictures below.
This garnered a longer life for the garment making it less prone to fraying. Many consider this desirable both for its durability, and for the status currently attached to the selvage denim image. It should be stressed that jeans made out of selvage denim are not necessarily of unanimously superior quality to non-selvage jeans.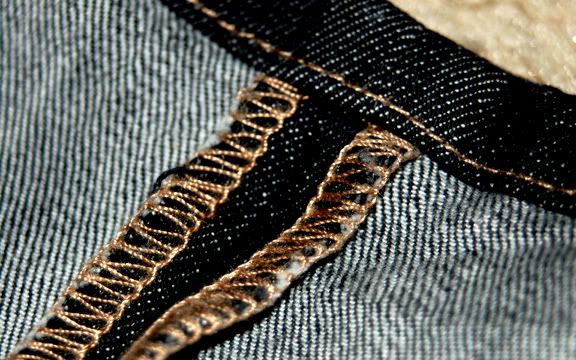 NOT
Selvage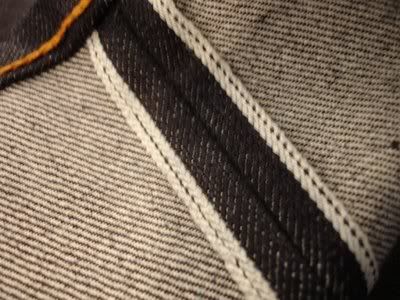 Selvage!
__________________
Wishlist: R&R Shredding Force sz 29 or 30