I know this isn't some phenomenal recipe or anything but it is what I just made for lunch so I thought I would share my most recent low cal lunch creation. (I eat this like 3 days a week. lol)
Tuna Wraps with Lemon Vinegar dressing. Only about 170 calories.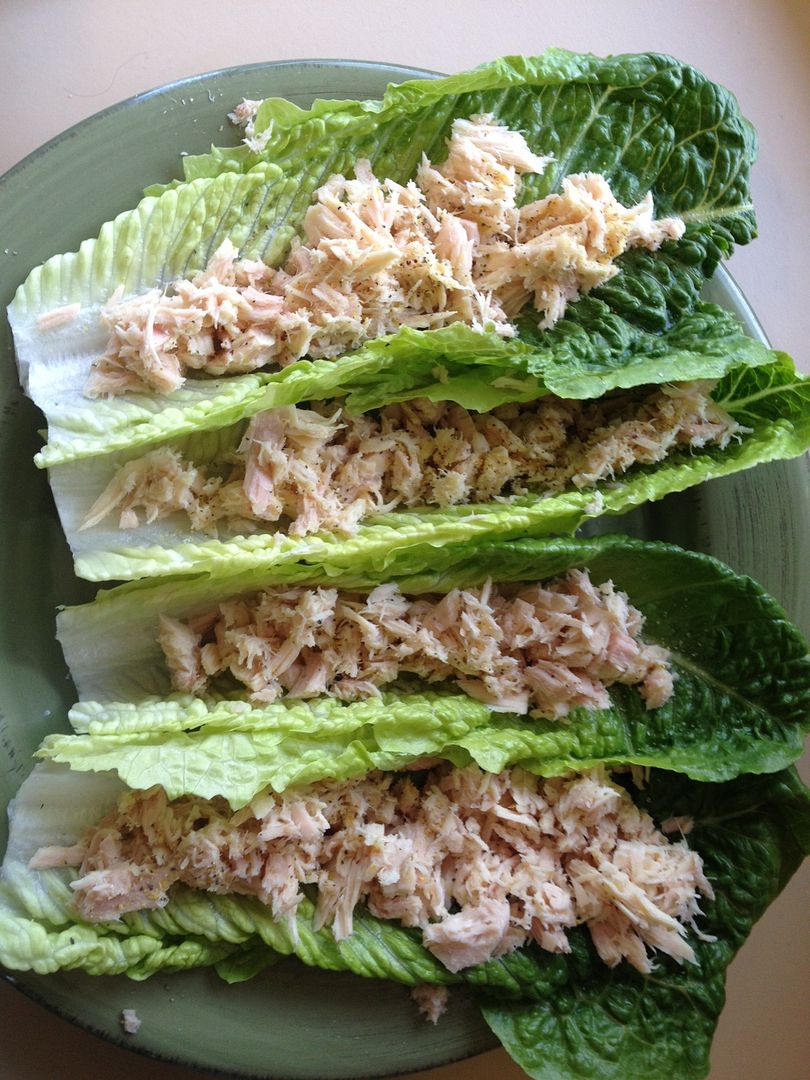 What you need:
1 can Albacore tuna in WATER
4-5 Romaine Lettuce Spears
1 tablespoon Apple Cider Vinegar
Fresh lemon juice from 1/2 lemon
Salt to taste
Lemon Pepper Seasoning
First mix Apple Cider Vinegar and Lemon juice in a small bowl. Arrange spears of lettuce on plate. Drain canned tuna and divide equally on top of lettuce. Sprinkle with sea salt and lemon pepper seasoning to taste. Drizzle vingegar mixture over the top.
Super easy, super quick, and super low cal.
It will make up for the cocktails I am going to consume tonight for Girls Night.