12-23-2012, 10:44 PM
Denim Lover

Join Date: Dec 2009

Location: ND

Posts: 247
*Fit Pics!* Diesel Zatiny 73N's
---
Hey AF!
Long time no talk! I've posted a few times on here but I don't really know if anyone comes on here outside of authenticating things.
Anyway, I purchased myself a new pair of Diesel jeans for Christmas (and am going to order a pair of 7FAM's within the next 3 weeks as well!) and thought I'd post some fit pics up.
I feel the camera represents the color of them pretty well here. They're a little more blue than they look (camera makes them look a little grey) but it's still pretty close. They're also a little stiff yet and I know they'll fit better once they aren't so I'm not worried about the extra material down by my feet.
Enjoy! I'm also wearing a Calvin Klein slim-fit crew neck shirt, Diesel "New-To-Service" belt, and a pair of Insulated Steel-Toe Red Wing logger boots.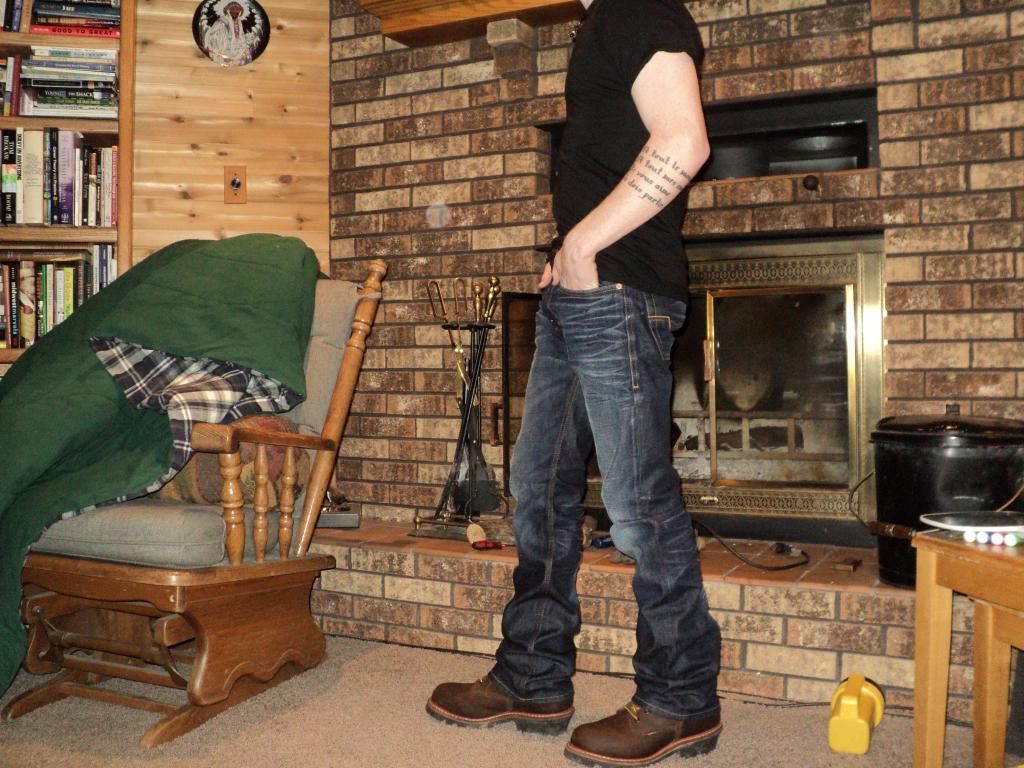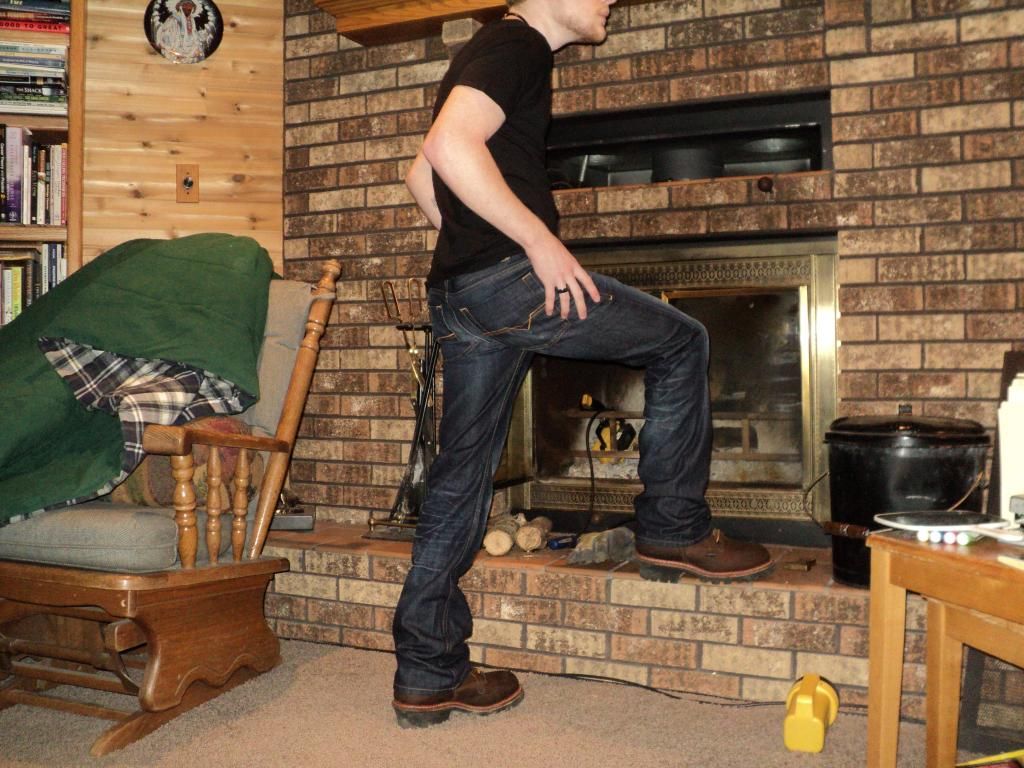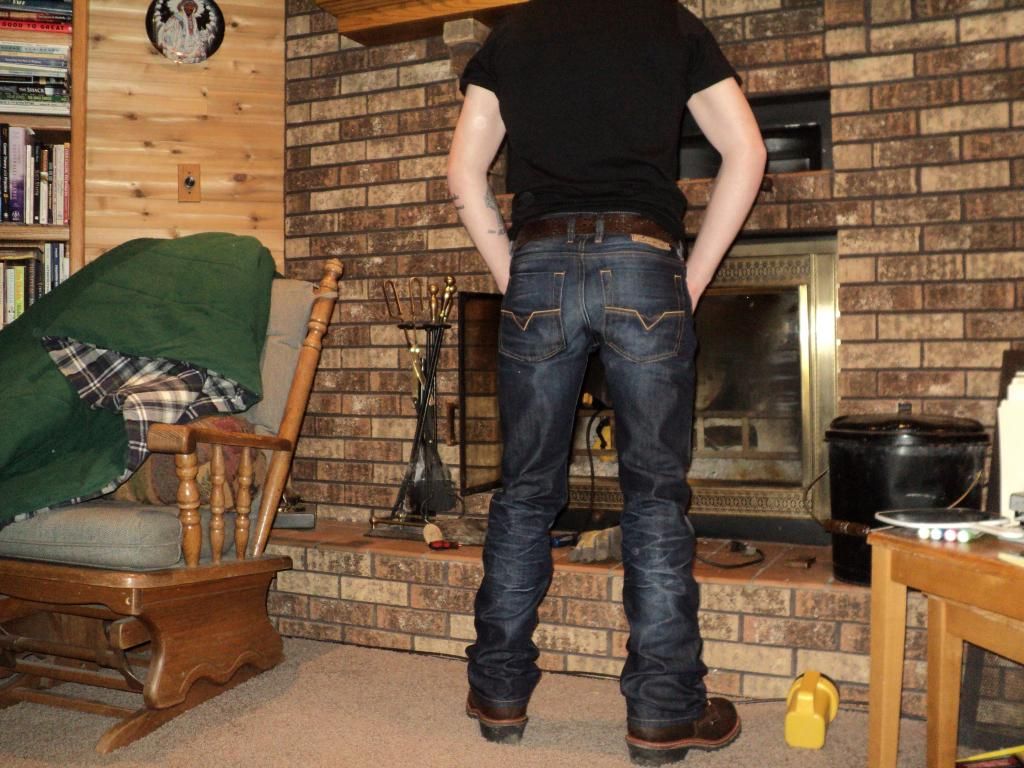 __________________
Belstaff and Diesel nut.

WTB Rock and Republic Henlees, 28 waist, in Descend Slope wash.